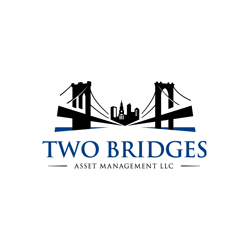 We really like areas, like the Upstate in South Carolina, which have solid job markets and strong prospects for future population growth, yet are still overlooked by most investors.
Spartanburg, SC (PRWEB) January 30, 2015
In a $5.6 million deal, Two Bridges Asset Management LLC acquired the Timbercreek Apartments, a 116-unit multifamily rental property. This acquisition follows closely on the heels of Two Bridges' $3.2 million acquisition of the Addison Townhomes, a 54-unit property in Taylors, South Carolina, a suburb of Greenville. That deal closed in mid-December 2014.
These twin acquisitions mark the third and fourth deals in South Carolina in the past 12 months by the Brooklyn, New York-based real estate investment firm (http://www.twobridgesmgmt.com). In February 2014, Two Bridges purchased the 102-unit Valley Creek Apartments in Spartanburg, SC, for $4.1 million. In July of last year, it acquired the Village Park Apartments in Simpsonville, SC, in a $4.85 million deal.
Jonathan D. Twombly, President of Two Bridges, commented: "We are extremely pleased to add two very attractive assets to our growing portfolio of multifamily rental properties in the Carolinas. These properties will increase our ability to obtain economies of scale across our portfolio, enabling us to maintain high standards of quality while simultaneously reaping cost savings."
Asked why the Brooklyn-based Two Bridges invests in smaller markets like Taylors and Spartanburg, Twombly explained: "We really like areas, like the Upstate in South Carolina, which have solid job markets and strong prospects for future population growth, yet are still overlooked by most investors. We feel these markets allow us to provide real value to our clients. Most of our investors are from major markets where multifamily real estate yields have been driven to historic lows by a follow-the-crowd mentality and a huge influx of foreign capital. But properties with more attractive yields are far away, in markets the investors cannot access themselves. We 'bridge' the gap for them, if you will. Timbercreek and Addison fit squarely within that strategy."
Twombly continued: "We are truly grateful to all those who provided invaluable assistance in this deal, particularly Mark Ethridge and Alexis Pattison at Capital Advisers in Charlotte, who helped source financing. We look forward to working with our property management team at Ledic Management to provide good homes to our tenants and deliver strong performance to our investors."
Red Drum Capital LLC of Mt. Pleasant, SC, acted as Two Bridges' broker, while Buist, Byars & Taylor LLC, also of Mt. Pleasant, provided legal representation. Kay Hill, Tony Bonitati and Bern DuPree of NAI Earle Furman in Greenville, SC, represented the seller.
About Two Bridges Asset Management LLC: Two Bridges, based in Brooklyn, New York, offers accredited investors the ability to invest in attractive multifamily real estate opportunities in secondary and tertiary markets in the fast-growing Southeastern United States. Jonathan D. Twombly is Two Bridges' President and Managing Member.
To learn more about Two Bridges and its investment strategy, please call 718-715-4484, email info(at)twobridgesmgmt(dot)com, or visit http://www.twobridgesmgmt.com.
The information presented here is provided for general informational purposes only, and does not constitute financial, legal, tax or any other advice. Although the Information may include investment-related information, nothing herein is a recommendation that you purchase, sell or hold any security or other investment, or that you pursue any investment style or strategy. This is not an offer to sell or a solicitation of an offer to purchase an investment or security. Two Bridges does not give any advice or make any representations herein as to whether any security or investment is suitable to you or will be profitable. The past performance of any investment, investment strategy or investment style is not indicative of future performance. All information contained herein is provided "as is" and Two Bridges expressly disclaims making any express or implied warranties with respect to the fitness of the information contained herein for any particular usage, its merchantability or its application or purpose.