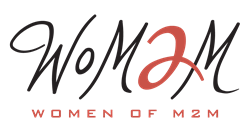 "The successes of these amazing women trailblazers are something to be seen," says General Price. "Their achievements validate how women are making a profound difference in the technology sector."
Carol Stream, Ill. (PRWEB) January 27, 2015
Everyone will be standing at attention when Connected World magazine honors the 2015 WoM2M (women of M2M) during an awards gala and as Major General (Ret. U.S. Army) N. Lee S. Price presents the keynote address for the function on February 24.
The WoM2M is comprised of some of the most powerful women in technology, and represents many of the largest, most innovative companies in the world. Connected World annually names the WoM2M in its Apr/May issue. Each year, women are selected because they bring a unique lens to their respective companies and continue to help push connected technologies forward.
"The successes of these amazing women trailblazers are something to be seen," says General Price. "Their achievements validate how women are making a profound difference in the technology sector."
Leadership and success is something they have in common with General Price. General Price last served as the Program Executive Officer for the U.S. Army's Program Executive Office, Command Control Communications-Tactical (PEO C3T). When named in 2009, she was the first female program executive officer for the Army. General Price retired from military service in September 2013.
"The 2015 WoM2M deserve to be revered, as they play a critical and integral role in building our connected society. I am always inspired by the exemplary leadership and sheer perseverance these ladies have demonstrated throughout their careers," says Peggy Smedley, editorial director, Connected World. "The privilege of having General Price join us to speak to all these amazing women as we honor their achievements truly makes this an event worth celebrating."
"I'm delighted to be part of honoring these women, not only for their achievements, but for paving the way for other women to succeed," adds General Price.
To join Connected World and General Price in recognizing the accomplishments of the 2015 WoM2M, please contact Lynne Flakus at lflakus(at)specialtypub(dot)com. Also, be sure to pick up the Apr/May issue of Connected World to read about each of these inspiring WoM2M.
The WoM2M awards dinner, which is being held at the Birmingham Marriott in Alabama, wraps up a two-day event in conjunction with the Connected World Conference that is being held in partnership with University of Alabama at Birmingham's Center for Information Assurance and Joint Forensics Research (The Center). The Connected World Conference gathers professionals together, creating a call-to-action and developing a take-away security strategy to protect our connections to the nation's most critical infrastructures.
The 2015 event is sponsored by Altair Semiconductor, Berkeley Varitronics Systems, Gemalto, and Synapse Wireless. To learn more about the 2015 Connected World Conference, please visit the event Website.
About Connected World Magazine
Connected World is the business and technology publication that provides the intelligence industry titans need and the guidance consumers crave. It's all about M2M. connectedworld.com
###