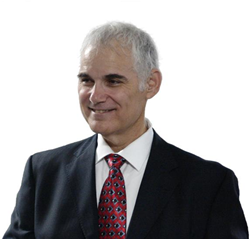 This should reminder investors everywhere that their investment options are nearly limitless.
Atlanta, GA (PRWEB) January 26, 2015
The blog begins by saying that "There is no doubt that the most successful Self-Directed IRA investors are the ones that are paying attention to everything that is going on in the business and private sector. The most recent announcement by arstechnica.com is no exception."
It goes on to explain how this recent development is an example of the type of announcements that investors stay tuned into. Specifically explaining that "Many individuals can and do invest in private companies with their IRAs." This is a key point that many Self-Directed IRA investors overlook.
As for the timing of this blog, it was released only days after the January 20th announcement by arstechnica.com, "SpaceX is working on innovation in the areas of space transport, reusability, and satellite manufacturing".
The article further quotes arstechnica.com saying "An earlier article reported Google is considering investing in SpaceX to support its plan to deliver hundreds or thousands of micro satellites into a low (750 mile) orbit around the globe to serve Internet to rural and developing areas of the world."
To read the blog in its entirety click here.
About American IRA, LLC:
American IRA is committed to providing every client with gold-level service, regardless of account size. Experience their expertise through their certified IRA services professionals. Enjoy the value with one low annual fee of $285 with unlimited assets and unlimited account values. American IRA clients love the benefit of no charge for "All Cash" accounts. The performance of the American IRA staff is unmatched, with quick and efficient processing within 48 hours.
American IRA services thousands of clients and has over $300 million in assets under administration.
American IRA was built by investors for investors, and brings their successful investment experience to the table, providing excellent educational material showing the public that their self-directed IRA account can invest in a variety of assets such as real estate, private lending, limited liability companies, precious metals and much more.
American IRA is conveniently located in Asheville, NC and Charlotte, NC, and serves clients nationwide.