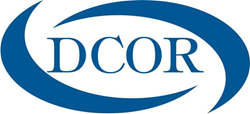 With the price of oil below $50 per barrel, finding additional areas of savings is more important than ever.
Charlotte, N.C. (PRWEB) January 27, 2015
Oil and gas company, DCOR, LLC (DCOR), has subscribed to the Verian Cloud for a purchase-to-pay solution that will enable the company to see and understand all organizational spending. Following the recent decline in crude oil prices, Verian is helping oil and gas companies like DCOR preserve profit margins by better understanding their spending to reduce costs and control operating expenses.
The Verian Cloud will provide DCOR's field and office employees with simple methods for requesting and authorizing the purchase of goods and services through redesigned, easy-to-use screens. In the cloud, DCOR will automatically receive software updates to ensure they're always using the newest version of the Verian Oil & Gas Suite for enhanced features like mobile approvals and spend analytics.
DCOR also invested in capabilities to track spending against budgets in real time. This valuable information will help DCOR plan spending more carefully and minimize budget surprises to achieve financial goals.
"With the price of oil below $50 per barrel, finding additional areas of savings is more important than ever. Upgrading to the Verian Cloud gives us enhanced tools to scrutinize every penny, eliminate unnecessary spending and find ways to optimize what we buy," said Greg Summers, Finance Director at DCOR. "We are very excited about moving to the Verian Cloud to take advantage of Verian's continued innovations for oil and gas companies."
For more on Verian's dedicated solutions, visit our website, email marcomm(at)verian(dot)com or call 800.672.8776.
About Verian's Oil and Gas Suite
As the leading provider of purchasing and inventory automation software to the oil and gas industry, Verian's Oil and Gas Suite automates procurement and materials transfer processes. Verian not only provides better control around spending but also provides pinpoint accuracy into inventory location, valuation, condition and transfer adjustments. With partnerships in place with leaders like Full Circle Systems and P2 Energy Solutions, Verian's Oil and Gas Suite helps E&P companies explore aboveground opportunities to reduce costs and boost profitability. For more on Verian's E&P dedicated solutions, please visit our website or schedule a personalized demo.