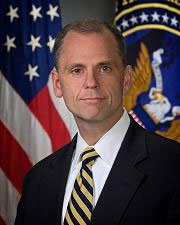 Falls Church, VA (PRWEB) January 26, 2015
Noblis, Inc., a leading provider of science, technology, and strategy services to the federal government, is pleased to share that our Senior Vice President, National Security and Intelligence, L. Roger Mason, Jr., Ph.D., has been named to the 2014-2015 Wash100.
The Wash100 is the premier group of private and public sector leaders selected by Executive Mosaic's organizational and editorial leadership as the most influential voices in the GovCon sector and recognized for their ability to drive vision, innovation and achievement on behalf of our nation.
"I'm incredibly honored to be selected as a part of this group—many of whom I've closely worked with and have the utmost respect for their service to the Nation," said Dr. Mason. "The last several years have had a galvanizing effect on the intelligence community and I think we're much stronger as a result."
"Dr. Mason is an effective and thoughtful leader dedicated to making a difference," said Amr ElSawy, President and CEO of Noblis. "With his experience and careful direction we have worked hard to integrate our capabilities across the company for our National Security and Intelligence programs and we will continue in those efforts."
Noblis is enabling our clients' mission success with integrated capabilities in areas such as full-spectrum cyber, identity intelligence through advanced biometrics, decision sciences and advanced data analytics, overhead and airborne C4ISR, cloud computing analysis and security, geospatial technologies, and more. We bring together the best expertise and technology to work across different intelligence disciplines and tackle the difficult problems that lie in the intersection of missions, domains, and agencies.
About Noblis
Noblis, Inc. is a nonprofit science, technology, and strategy organization that brings the best of scientific thought, management, and engineering expertise in an environment of independence and objectivity. We work with a wide range of government and industry clients in the areas of national security, intelligence, transportation, healthcare, environmental sustainability, and enterprise engineering. Together with our wholly owned subsidiaries, Noblis ESI and Noblis NSP, we tackle the nation's toughest problems and support our clients' most critical missions.