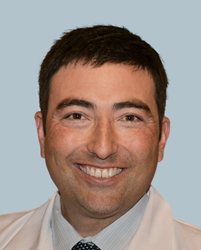 Treating Afib remains a challenge to cardiologists today. There are three types—paroxysmal, persistent, and permanent—and treatment varies depending on which type the patient has.
Santa Rosa, CA (PRWEB) January 28, 2015
Atrial fibrillation (Afib) is a common, potentially life-threatening heart condition in which the upper heart chambers beat out of sync with the lower chambers, causing an irregular heartbeat. Although the arrhythmia causes only a small increase to one's risk of early death, the condition can evolve when left untreated over time and become very serious. In addition to life-changing symptoms of fatigue, palpitations, shortness of breath, inability to exercise, chest pain, and syncope, patients with Afib live with increased risk for an array of serious life-threatening health problems including stroke, cardiomyopathy, and heart failure.
Cardiologists have been helping patients manage their Afib for decades primarily with anti-arrhythmic drugs (also known as AADs or "rhythm drugs"). While these drugs are proven effective, the degree of efficacy varies from patient to patient, and side effects from taking these medications over extended periods of time can cause serious complications. Catheter ablation for Afib first became a viable treatment option in the early 1990s, and researchers and cardiologists have studied its efficacy ever since, fine-tuning the procedure throughout the process. Today, catheter ablation is gaining traction in the treatment of Afib as it has shown to help certain patient groups return to healthy heart rhythms while reducing their reliance on medications, which can have significant side effects.
NCMA Cardiologist Jaime Molden, MD, studied cardiac electrophysiology during his fellowship at Cedars Sinai Medical Center in Los Angeles. Dr. Molden regularly treats patients with Afib and he is a leading specialist in the area of catheter ablation techniques.
Dr. Molden explains, "Treating Afib remains a challenge to cardiologists today. There are three types—paroxysmal, persistent, and permanent—and treatment varies depending on which type the patient has. Paroxysmal is generally described as lasting less than 48 hours at a time. Persistent Afib lasts more than a week or requires an intervention to terminate it. Permanent Afib lasts longer than a year. Paroxysmal Afib patients have better treatment prognoses than persistent and permanent patients, but both paroxysmal and persistent Afib can become more frequent over time if untreated or treated ineffectively. Since many treatments are available but none that will work the same for every patient, treating Afib demands cardiologists' full attention to detail in each individual case.
Treatment of Afib is always individualized to the patient. Many patients want to get off of their anti-arrhythmic medications altogether, and others want to simply minimize symptoms. When symptoms persist, more catheter ablation procedures can often get patients to where they want to be, with the type of Afib playing a significant role in the efficacy of the treatment. Patients with paroxysmal Afib can achieve excellent results with a single ablation procedure.
In the procedure, we use several different diagnostic catheters and an ablation catheter to map out and treat the areas of the heart that are causing the abnormal rhythm. In the vast majority of patients, arrhythmia is triggered by pulmonary veins firing electrical signals in an irregular, chaotic pattern. With catheter ablation, lesions ('burns') are made around the opening of each pulmonary vein until there is no electrical conduction into the vein. What we are essentially doing is cutting off 'communication' between the misfiring vein (or veins) and the heart by modifying the tissue in a precise area. We can then test the results to ensure that there is no conduction between the heart and the misfiring vein. After catheter ablation, a patient's pulmonary veins will still fire an electric signal that would normally cause arrhythmia, but the signal cannot pass through the ablated tissue, and sinus rhythm (normal rhythm) is maintained.
Catheter ablation for atrial fibrillation is becoming more widely used within the medical community for several reasons. It likely has a more favorable success rate than anti-arrhythmic drugs. Analysis of landmark Afib trials like AFFIRM, RACE and RACE II suggests that rhythm control with drugs and cardioversion benefit the patient by maintaining sinus rhythm, but the toxicities and adverse effects associated with AADs negate the positive effects. The subset of patients who responded well to the treatment, meaning that their normal rhythm was maintained with little adverse reactions to the drugs, had lower morbidity rates than the overall population of patients in the study. This suggested that non-pharmacologic therapies might allow us to achieve the larger benefits of maintaining sinus rhythm.
While studies into the efficacy of catheter ablation are ongoing, results from recent research demonstrate that approximately 60-70% of patients with paroxysmal Afib can enjoy freedom from arrhythmia after a single procedure. With two or more procedures, the efficacy increases further. The research also indicates a higher success rate for paroxysmal patients when compared to rates for persistent or permanent Afib patients. Patients with paroxysmal Afib, accordingly, are better candidates for the procedure than those living with the persistent types.
The risks associated with catheter ablation are serious, but the propensity for major complication is approximately 2% with the overall complication rate in the range of 5%. Compare that number with the propensity for complications associated with anti-arrhythmic drug treatment, and the risks of catheter ablation look even better. While rhythm drug treatment has a lower rate of life threatening side effects than ablation, almost a third of patients on these medications eventually experience an adverse event caused by their treatment, like severe heart rate slowing or the precipitation of other abnormal heart rhythms. Over 10% of patients either find the treatment too intolerable to continue or altogether ineffective.
This leads to the important question—'When is the use of rhythm drugs warranted?' New official Afib treatment guidelines in the US now include a treatment route for Afib that removes AADs from the process altogether, allowing patients to opt for ablation before they've tried AAD therapy. This is exciting progress, as the new guidelines demonstrate a trend towards replacing a standard treatment with a potentially better one. With that said, we do not have a curative treatment for Afib in 2014. The treatment for this disease will continue to be a combined approach utilizing the existing medicines in as safe a way as possible while applying catheter ablation techniques to the patients who prove to be good candidates.
A trial run with medications is still generally seen as the first option for Afib patients. Also, patients with persistent or permanent Afib may not be eligible for the ablation procedure depending on various cardiac and overall health factors. Catheter ablation for treating Afib has settled in as a viable treatment for patients that meet the right criteria, both without and in conjunction with medications. For some patients, catheter ablation may offer the best outcomes."
Click here to view Dr. Molden's complete presentation on Afib catheter ablation from NCMA's annual symposium.
NCMA offers patients excellent quality and convenience in its comprehensive cardiac and vascular testing services. All procedures are performed by highly skilled and trained registered sonographers, registered nuclear technologists, and/or registered nurses and medical assistants, under the support of our physicians. NCMA's nuclear and echocardiology laboratories are accredited by the Intersocietal Accreditation Commission. To learn more about NCMA Cardiology or Dr. Molden, please visit http://www.ncmahealth.com, or call (707) 573-6166 to schedule an appointment.
###