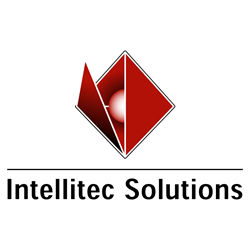 By achieving a portfolio of competencies, partners demonstrate deep expertise and consistent capability on the latest Microsoft technology
Wilmington, DE (PRWEB) January 27, 2015
Intellitec Solutions today announced it has attained a Microsoft Gold ERP competency and a Silver CRM competency, demonstrating a "best-in-class" ability and commitment to meet Microsoft Corp. customers' evolving needs in today's dynamic business environment and distinguishing itself within the top 1 percent of Microsoft's partner ecosystem. A portfolio of competencies showcases that Intellitec Solutions is committed to focusing on in-demand, business solution areas, along with ensuring it can meet the evolving needs of customers because of market changes.
To earn a Microsoft competency, partners must successfully complete exams (resulting in Microsoft Certified Professionals) to prove their level of technology expertise and, for gold competencies, designate these certified professionals uniquely to one Microsoft competency, ensuring a certain level of staffing capacity. Partners must also submit customer references that demonstrate successful projects and pass technology and/or sales assessments. For gold competencies, partners must also implement a yearly customer satisfaction study and, for many competencies, meet a revenue commitment.
Intellitec Solutions provides implementation, customization, and support for the Dynamics GP and Dynamics SL ERP products, as well as Microsoft CRM. Intellitec works with a variety of industries, and has developed specialization catering to the needs of Long Term Care facilities, Distributors and Facilities Management groups. Intellitec Solutions will now be in a better position to serve their clients moving forward, by receiving the enhanced benefits included as Gold and Silver partner.
"These Microsoft competencies showcase our expertise and commitment in today's technology market and demonstrate our deep knowledge of Microsoft and its products," said Rick Sommer, President of Intellitec Solutions. "Our plan is to accelerate our customers' success by serving as technology advisors for their business demands."
"By achieving a portfolio of competencies, partners demonstrate deep expertise and consistent capability on the latest Microsoft technology," said Phil Sorgen, corporate vice president, Worldwide Partner Group at Microsoft Corp. "These partners show true commitment to meeting customer technology needs today and into the future."
All 28 Microsoft technology competencies differentiate a partner's specific technology capabilities, helping customers find qualified solution providers with expertise in discrete areas quickly and easily. Attaining the Enterprise Resource Planning and Customer Relationship Management competency demonstrates partner expertise in deploying Microsoft Dynamics CRM and ERP financial and supply chain management solutions. Equipped with exclusive training, the latest software and support, partners help their customers match their needs. The Microsoft Partner Network helps partners strengthen their capabilities to showcase leadership in the marketplace on the latest technology, to better serve customers and to easily connect with one of the most active, diverse networks in the world.
About Intellitec Solutions
Intellitec Solutions is a leading ERP and CRM provider strategically located along the influential business corridor between Washington and Philadelphia. Specializing in Dynamics GP, Dynamics SL, Microsoft CRM and Intacct, they have conducted thousands of engagements helping companies in diverse industries choose and implement software solutions to improve financial or customer relationship management. Using a proven system designed to maximize efficiency and business insight, Intellitec Solutions team of seasoned professionals provides value-added expertise to their clients. For more information or to schedule a demo, please visit http://www.intellitecsolutions or call 866-504-4357
# # #
All company and product names mentioned herein may be trademarks of their respective owners.