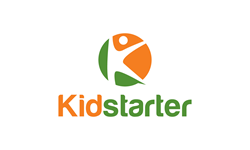 Portland, Oregon (PRWEB) January 26, 2015
The Kidstarter program was launched in March of 2013 as a pilot program of its parent organization Ncompass. Ncompass has been serving those in need since 2006 and was looking for a new program that fully positioned its people to utilize their strengths and passions to their fullest. Kidstarter was the solution! In March of 2015, Kidstarter will be launching its new coaching platform to help kids engage on a deeper level in their projects. The goal of the new coaching platform is to help ensure each kid walks away from the program with a strengthened confidence, a stronger desire to serve others, and a sense of empowerment about what they can accomplish in their lifetime!
To date, kids have raised over $30,000 for other kids in need through this program! The kids raising the funds have an opportunity to connect with kids locally or globally by meeting their needs in important ways. The ideal project will end with the kid walking away empowered, confident and developed with new tools and skills to be successful in the future. The program is a "kids helping kids" model and so far individual kids have raised anywhere from $300 to over $10,000 for projects! Check out the first Kidstarter, Joseph Niedermeyer's video in his project to raise support for children in Haiti.
Kidstarter is a collaboration based organization hoping to bring together many for profit and nonprofit organizations to drive impactful change globally. They are planning to partner with organizations and schools who can provide one of two things; either project opportunities which kids can raise funds and support for, or partners who can drive the right kids to the program as participants. The program has already partnered with both The Oregon Football Association as well as The Other Side of Basketball in specific projects. Keep your eye out for this bold and transformational organization as they continue to grow and develop.