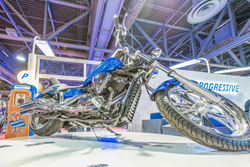 Denver, CO (PRWEB) January 26, 2015 (PRWEB) January 28, 2015
PlanOmatic introduces O Hello Media, a new suite of photography services designed for an industry outside of the real estate landscape. For their new division, PlanOmatic will utilize the talent and skill set of their existing nationwide network of professional photographers to yield imagery that features the innovative work of experiential marketing events.
Experiential marketing is designed to curate innovative interactions that create a lasting connection to a brand and its products in order to influence a consumer at the point of purchase. With this in mind, O Hello Media connects event producers with photographers who effectively tell the story behind the consumer interaction so that the brand is at the forefront.
"Our growth in this direction is a natural fit because good photography elicits and captures the emotion in the subject - whether a home, face, vista or event," says Aaron Rose, PlanOmatic VP of Corp. Accounts, "If there's one thing we excel in, it's quality photography that exceeds the needs and expectations of our clients."
O Hello Media delivers a full-service experience with a process that begins with understanding the goals of each event. They will delve into the end-product usage of the images, provide shot list consultancy, and deliver edited files within 48 hours of the event. Throughout each step, the client maintains one point of contact to ensure consistency from start to finish.
PlanOmatic recruited Taryn Covrigaru to lead the charge as COO following a career as an Account Manager and Associate Strategist at experiential agency, Match Action of Boulder, CO.
"We're not just in the business of connecting clients with the right photographer," Covrigaru says, "but also offering services around the photography that cater to the needs of the industry."
Based on her background producing events for clients like adidas, Naked Juice, Pepsi Throwback and Lincoln Motor Company, she has an intimate understanding of not only the level of photography the industry demands, but also how to most effectively address the needs of her experiential agency clients.
For more information or to learn more about our services, please visit the O Hello Media website.