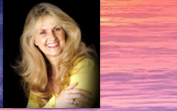 Regard your current situation and link your unhappiness to what you need to DO to create a change, any change. Then ACT.
Los Angeles, CA (PRWEB) January 27, 2015
Dr. Carol Francis works the magic of evolving lives as a Psychologist, Marriage, Family & Child Counselor and Hypnotherapist and discusses many practical tools listeners can use to move past limits, trauma and family history on Svetlana Kim's Radio Podcast live this Friday, January 30, 2015 at 2:00 PCT at this link: http://www.blogtalkradio.com/svetlanakim/2015/01/30/psychologist-dr-carol-francis-human-evolution.
"In this newest era, a myriad of tools exist helping eager individuals rise to their next evolved potential. For instance, consider how powerful a person can be when they optimize their eating, exercise and sleeping routines and then dedicate a portion of each day to tackling the next step they know they need to do toward accomplishing some other personal or business goal. Then integrate these steps with their power to hypnotize themselves, positively. We will discuss these tools and those related to relationships, business, identity and more," explains Dr. Carol Francis.
Topics discussed today with Dr. Carol Francis during "To The Stars Through Adversity" with Host Svetlana Kim will also include tools associated to overcoming sexual abuse, spousal violence, parental neglect, eating disorders, insomnia, depression, anxiety, obesity, divorce, learning disabilities, attention deficit disorders, soldiers integrating with families, work place bullying, drug addiction, alcohol abuse, and equal pay for equal efforts. Use of spiritual tools, psychological interventions, and bio-chemical assistance will be explored as well.
About the Guest: Dr. Carol Francis
Dr. Carol Francis is a Clinical Psychologist, Life Coach, and Marriage, Family & Child Counselor, Certified Medical Hypnotherapist, Reiki Master-Level, and author of 10 books. For 38 years, Dr. Francis has assisted individuals, couples, businesses, and children who seek to optimise their current situation and overcome complications of daily living such as depression, anxiety, stress, career moves, family discord, child and parenting issues, relationship dissatisfaction, habit control, psychology of financial success, and company optimization of human resources. Practicing and licensed in California, Dr. Carol Francis can be reached at drcarolfrancis.com or 310-543-1824.
Since 1971, Dr. Carol Francis has trained, taught, published, counseled and spoken on multiple and diverse spiritually related fields. Integrating physical health, science, research, practice of psychotherapy and practice of mind-body tools informs Dr. Carol Francis mult-discipline or inter-disciplinary approach to helping individuals, groups, and couples progress on many levels simultaneously. Accordingly, Dr. Carol Francis also is certified as fitness trainer and nutrition counselor in support of viewing human nature and change holistically.
Dr. Carol Francis Talk Radio Show since 2008 explores traditional, out-of-the-box, scientific, and humane topics in support of advancing human respect and enthusiastic verve for life. Link is: blogtalkradio.com/dr-carol-francis.
Dr. Carol Francis can be reached at drcarolfrancis.com and podcasts can be heard at drcarolfrancistalkradio.com.
About the Host of "To The Stars Through Adversity"
Svetlana Kim is an International Speaker, Author of White Pearl and I: A Memoir of a Political Refugee, as well as a columnist for ALIST magazine and PERREAULT Global Digital Magazine. Svetlana Kim is also a Certified Hypnotherapist (CHt), EFT Practitioner, Consultant, and  Community Advocate.
Svetlana Kim hosts "To The Stars Through Adversity" including such guests as Dr. Bernie Siegel, Edwin Harkness, Peter Russell and many successful individuals who have risen above adversity. "To The Stars Through Adversity is recorded live and archived at:
http://www.blogtalkradio.com/svetlanakim http://www.svetlanakim.com