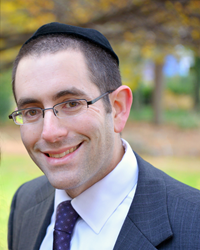 Rockland, NY (PRWEB) January 26, 2015
Rockland County, NY residents looking for a less invasive surgical option for gum disease treatment to restore their smiles for the New Year, can now receive the LANAP® protocol from Dr. Jonathan Tiger of Tiger Periodontics and Dental Implants in Pomona. Dr. Tiger is extending these services to the entire county. The LANAP® protocol results in patients experiencing less pain, less bleeding and a faster healing time than traditional gum surgery options. In traditional surgery, doctors use scalpels to cut away infected tissue. Once the pockets of infection and teeth are cleaned, the healthy gums are sutured back in place. However, doctors are unable to avoid removing some healthy tissue in the process and the overall procedure often results in additional gum recession.
Alternatively, the LANAP® protocol is performed using the PerioLase®MVP-7™, a specialized laser that has been created for use in this procedure. The laser is designed to target and remove only the bacteria that cause periodontal disease and the tissue that they infect, so no healthy tissue is removed in the process. By using the laser, Dr. Tiger can avoid many of the negative side effects seen with traditional gum disease treatment surgeries, such as lengthy healing times, and little to no gum recession following the procedure.
When Dr. Tiger performs the LANAP® protocol on Rockland County, NY patients, he begins by pulsing the laser light on the diseased tissue to kill all bacteria that infects the periodontal pockets surrounding the gums. Then he uses ultrasonic scalers to remove any calculus that has built up beneath the gum tissue. Dr. Tiger then uses the laser to stimulate the bones of the teeth and jaw to help facilitate a stronger bond. Using the laser, the doctor then forms a fibrin clot in the periodontal pocket to seal out infection and encourage the gums to reattach to the roots of the teeth. If necessary, adjustments are made to ensure that the bite is correct, and the procedure is complete.
Rockland County, NY residents who would like to learn more about Dr. Tiger and the FDA-cleared laser gum disease treatment surgery, LANAP® protocol, can visit his website or schedule a meeting with the doctor.
About the Practice
Tiger Periodontics and Dental Implants is a periodontal practice providing personalized dental care for patients in Pomona, NY. Dr. Jonathan Tiger graduated from the University of Medicine and Dentistry of New Jersey in 2002 and belongs to the one percent of dental professionals currently providing the Laser Assisted New Attachment Procedure (LANAP®), the first FDA-cleared laser procedure for gum disease and periodontal treatment. To learn more about the dental services available at Tiger Periodontics and Dental Implants, please visit http://www.tigerperiodonticsandimplants.com and call (845) 367-7008 for the Pomona office or (845) 345-8199 for the Central Valley office.