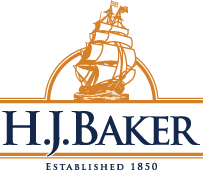 Hiring Khalid is an example of our Ongoing commitment to educating the industry about why TIGER-SUL products improve yields and how to use them most effectively
Westport, CT (PRWEB) January 27, 2015
Global agricultural firm H.J. Baker has added Usman Khalid to its team, broadening the company's ability to reach new markets all over the world and to better serve existing markets.
As Marketing Manager for the Crop Performance division, Khalid will work out of H.J. Baker's global headquarters in Westport, Conn. and will drive new initiatives for the division. Following the series of promotions and new hires last year, this is another sign of the company's success with its industry leading crop performance products.
"For decades TIGER-SUL has led the industry with innovative products. Hiring Khalid is an example of our ongoing commitment to educating the industry about why TIGER-SUL products improve yields and how to use them most effectively," said Global Marketing Director David Hans.
Growers all over the world are under pressure to feed more and more people with the same resources. TIGER-SUL's response to this need is a new line of products, being introduced this year, that raises the expectations of what sulphur fertilizers can do to help increase yields. Mr. Khalid has a successful history in agriculture communicating innovative ideas, which makes him the right person to help lead TIGER-SUL's new products initiative this year.
Executive Vice President of Sales and Marketing Steve Azzarello added, "H.J. Baker continues to grow and find new opportunities in both the United States and internationally to serve as a partner with our customers and the industry to help feed the world more efficiently. We are not resting on our success. We are reinvesting in talented people, new plants and equipment, and research and development to create something special: a remarkable team of people with the equipment and state of the art facilities they need to create and distribute a line of products that validates the loyalty our customers have shown. It is an exciting time here."
Khalid comes to H.J. Baker with an MBA in Marketing and Bachelor's degree in Computer Sciences from the Lahore University of Management Sciences in Pakistan and with Agricultural Economics background from the University Hohenheim in Germany. He has experience working in the agricultural sector developing and implementing long-term strategies and overseeing product launches. He also has a wide range of experience in Pakistan, Indonesia, and other Asian markets where he served as a marketing manager leading multicultural and multifunctional teams to develop brand strategies.
H.J. Baker has been a global manufacturer and supplier of agricultural goods and services for 165 years. H.J. Baker has built relationships that last decades, and continues to invest in innovative products, the environment and the community. The company's strategically located processing plants, offices and warehouses create a super-efficient pipeline for the vital commodities and products that it sources, manufactures and markets. H.J. Baker is headquartered in Westport, Connecticut, U.S.
Tiger-Sul Products is a wholly-owned subsidiary of H.J. Baker & Bro., Inc., which is based in Westport, Conn. Tiger-Sul Products is a global leader in Sulphur Bentonite, Sulphur Bentonite Micronutrients technology, and other well-established products with more than 40 years of operational excellence.
For more information on H.J. Baker visit hjbaker.com and connect on social media on Facebook and Twitter.