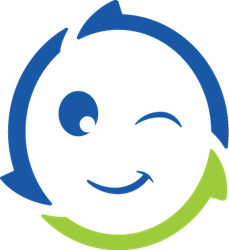 Our customers require solutions that absolutely protect privacy and cannot be compromised through Data Breach or other attacks, KeyLemon's secure channel to the server and mathematical modeling techniques allow us to exceed those requirements.
Martigny, Switzerland (PRWEB) January 28, 2015
KeyLemon, pioneering developer of biometric authentication technologies, today announced the availability of a new client-server architecture that facilitates rapid development and deployment of face recognition on mobile devices. Through its new OASIS implementation, KeyLemon allows developers to quickly build out a scalable, mobile centric, highly secure biometric authentication platform. The architecture supports both Android and iOS client operating systems, with a backend for Linux and Windows that can be deployed on servers located on a customer's premise.
KeyLemon's innovative approach to providing biometrics on mobile devices combines the best of client-server architectures by intelligently splitting the tasks of biometric identification between the two systems. Specifically, the client library can be integrated into native mobile applications and provides a Graphical User Interface (GUI), manages access to the camera, handles image acquisition and processing, offers liveness detection, and communicates to the server via a secure, encrypted channel. The server then does very rapid biometric authentication and sends the results back to the mobile application. The entire process takes less than a few seconds.
"The world is going mobile as smartphones and tablets continue to be used more and more for access to sensitive corporate data," said Anthony Gioeli, VP of sales and marketing for KeyLemon. "Our OASIS architecture enables developers to quickly integrate biometrics to allow secure access to their applications regardless of the device being used."
"We're excited by KeyLemon's continued leadership and innovation with their OASIS architecture. Our VerifyMe solution utilizes KeyLemon's best of breed biometrics," said Neil Alpert, CEO LaserLock Technologies Inc. "Our customers require solutions that absolutely protect privacy and cannot be compromised through Data Breach or other attacks, KeyLemon's secure channel to the server and mathematical modeling techniques allow us to exceed those requirements."
KeyLemon's biometric technology eliminates the impact of password theft or phishing by supplementing legacy username-and-password logins using unique facial/voice data and sophisticated anti-spoofing techniques. KeyLemon's multi-factor authentication delivers superior security for sensitive user data while biometric verification prevents multiple users from sharing one ID. This solution requires no unique hardware and works across computers, tablets and smartphones. Furthermore, KeyLemon assists with compliance requirements in specialized environments such as healthcare, online education and financial services by offering continuous verification with a convenient, hands-free interface.
"As a early adopter of OASIS we've been able to quickly integrate face recognition in our mobile apps while allowing us to store secure biometric models in a centrally hosted database," said Paul Donfried, CTO LaserLock Technologies. "Our customers require extremely secure solutions across multiple platforms – without consuming too much network bandwidth. KeyLemon's architecture empowers us to do this and OASIS makes the integration and maintenance incredibly easy."
About KeyLemon
KeyLemon S.A. offers convenient, secure and continuous biometric authentication solutions based on face and speaker recognition. To improve robustness to illumination and pose, as well as to provide enhanced security against photo/video spoofing attacks, KeyLemon's latest face recognition algorithms take full benefit of 3D depth sense cameras by efficiently combining depth, near infrared and color information. KeyLemon's advanced technology is available as a multi-platform SDK, online web service and in a unique client-server solution for developers and manufacturers across a wide variety of industries. Used by consumers and enterprises worldwide, KeyLemon can easily be integrated into any device, system or application to improve online transaction authentication, facilitate access to mobile apps and services, and enhance safety features in machinery such as automobiles. For more information, visit http://www.keylemon.com.
About LaserLock Technologies, Inc.
LaserLock is a high-tech solutions company in the field of authenticating people and products. It offers state-of-the-art solutions to combat identity fraud and counterfeiting utilizing multi-factor authentication and a suite of security pigments for governments, health care providers, the gaming industry, the financial services industry and high-end retailers. To learn more, visit us at http://www.laserlocktech.com, http://www.verifyme.com or follow us on Twitter @LaserLockTech.