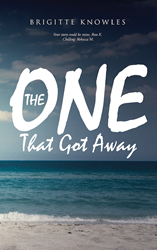 Women should learn how to protect their hard-earned wealth against Romeo crimes
FORT LAUDERDALE, Fla. (PRWEB) January 28, 2015
Even the most financially stable and educated women can fall victim to local and international date-related financial crime, leaving them in severe debt and feeling powerless.
Brigitte Knowles' new book, "The One That Got Away," is based on her real-life experience as the victim of Romeo crime, an under-reported type of crime in which a financial predator steals wealth from a woman by staging a love relationship. The woman is left with destroyed financial security as well as emotional, physical, and mental damage. Knowles' book highlights the importance of recognizing Romeo crime and speaking out to help prevent it from happening to other women.
"If this could happen to me, an educated woman who works in the financial business, it could happen to any woman," Knowles said.
Knowles is a financial security advisor and former deputy mayor of one of the largest cities in North America. Her knowledge and experience should have protected her, yet she became a victim of Romeo crime and lost nearly everything. In serious debt and receiving no help from law enforcement at any level, she decided to write "The One That Got Away." Knowles uses personal experience as the basis of this book, pointing out that women most affected are mature women newly on their own, whether widowed or divorced, and in charge of their healthy finances for the first time.
"I want to educate the population of women who are potential targets for male psychopaths and sociopaths who are financial predators," Knowles said. "Women should learn how to protect their hard-earned wealth against Romeo crimes. Law enforcement should be ready, willing, and able to adequately prosecute and convict these felons."
The One That Got Away
By: Brigitte Knowles
ISBN: 978-1-4917-3099-7
Available in softcover
Available at iUniverse, Amazon and Barnes and Noble
About the author
Brigitte Knowles works as a financial security advisor and mutual funds representative. She is also a retired politician and legislator who led the way for child support reform in Canada. She started a charity to help children of divorce and belongs to the National Association of Professional Women.
# # #
**FOR IMMEDIATE RELEASE**
For review copies or interview requests, contact:
Jaymie Shook
317.602.7137
jshook(at)bohlsengroup(dot)com