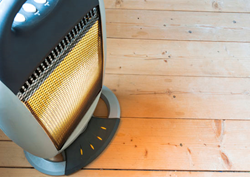 LINCOLN, R.I. (PRWEB) January 27, 2015
Blizzard conditions are often unpredictable, and the safest place to ride out a winter storm is at home. But Amica Insurance is reminding everyone to take the proper precautions when heating the home.
The U.S. Fire Administration reports that, after cooking, heating is the most common source of home fires in the United States. That's why Amica is sharing six tips from the Insurance Institute for Business and Home Safety for safe heating during winter storms.
If using a generator:

Maintain plenty of airflow space around the unit.
Never use a generator indoors or near windows, vents or air intakes that could allow carbon monoxide to come inside.
When using an emergency electric generator, get fresh air immediately if you begin to feel dizzy or lightheaded.
If using a wood stove, fireplace or space heater:

Never use lighter fluid, kerosene or gasoline to ignite the fire, as they could cause dangerous flare-ups.
Do not leave heat source unattended.
Maintain a 36-inch clearance between stove and combustible materials, such as clothing or furniture.
About Amica Insurance
Amica Mutual Insurance Co., the nation's oldest mutual insurer of automobiles, was founded in 1907. The company, based in Lincoln, Rhode Island, is a national writer of auto, home, marine and umbrella insurance. Life coverage is available through Amica Life Insurance Company, a wholly owned subsidiary. Amica employs more than 3,300 people in 44 offices across the country. For more information, visit Amica.com.
CONTACT: Vince Burks, Corporate Communications, 50 Amica Way, Lincoln, RI 02865-1155, 800-652-6422, ext. 24563
Twitter: Amica
Facebook: Amica Mutual Insurance Co.