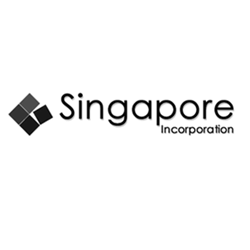 a company is required to hold its first AGM within 18 months after its incorporation and the annual returns must be filed with the Registrar within one month after the AGM
Singapore (PRWEB) January 27, 2015
To assist an increasing number of foreign companies establishing their Asia-Pacific base in Singapore with their corporate compliance requirements, a recently released guide by the country's regulator - Accounting and Corporate Regulatory Authority (ACRA) – which is tiled Filing Annual Returns, will go a long way. With this initiative, the Singapore Government has again proven why the city-state has consistently topped the World Bank's Ease of Doing Business rankings year-after-year, says Singapore-incorporation.net, which is Singapore's foremost company incorporation and immigration consultancy portal.
The guide gives a snapshot of the entire annual returns filing process with detailed time-lines, which is a mandatory corporate compliance requirement for Singapore-incorporated companies.
Importantly, ACRA's guide is divided into five main sections covering all aspects of mandatory filing of annual returns by each type of business entity in Singapore. These include general requirements for filing annual returns; specific directions for filing returns to Exempt Private Companies (EPCs) and dormant companies; filing returns without holding an Annual General Meeting (AGM); and filing returns with only one company director's signature and with or without an AGM.
"According to Sections 175 and 197 of the Singapore Companies Act, a company is required to hold its first AGM within 18 months after its incorporation and the annual returns must be filed with the Registrar within one month after the AGM," said Christine Lim, manager at Singapore-incorporation.net.
But as noted in ACRA's guide, some compliance provisions are different for a particular type of business entity in Singapore called the EPC.
As per Singapore laws, an EPC is a company with its number of shareholders at 20 or fewer. Also, no corporation can hold any beneficial interest in an EPC.
"While an EPC is required to file its annual returns, it has to lodge the financial accounts with the Registrar if it is insolvent. In cases where the EPC is able to meet its debts when they fall due, it has to complete an online declaration of solvency instead," said Lim.
ACRA's guide also clearly defines the respective requirements for different types of companies to file accounts along with their annual returns submission in Singapore.
"In addition, the guide details the entire procedure of how to file the annual returns for the benefit of newly-incorporated companies. This can be summarised as - prepare accounts in either full set of financial statements or financial statements highlights in XBRL format, and upload it via BizFinx portal followed by submission of annual returns in BizFile," added Lim.
"Bizfile is ACRA's one-stop business services portal and BizFinx filing system is a new offline software application provided by ACRA to assist companies prepare their XBRL financial statements in accordance with the revised XBRL filing requirements," she concluded.
-END-
Please click here to learn more about the corporate compliance requirements in Singapore.
ABOUT SINGAPORE-INCORPORATION.NET
Singapore Incorporation Online provides corporate services including the registration of companies and businesses in Singapore, compliance and tax advisory services and immigration services including application for work visas and other business related visas. Singapore Incorporation Online is a full-service corporate service provider company providing a full range of corporate, compliance, tax and immigration support services.
Phone: +65 6305 2414
Fax: +65 6305 2415
Email: info(at)singapore-incorporation(dot)net
Website: http://www.singapore-incorporation.net