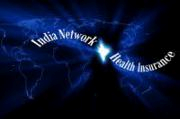 India Network pre-existing conditions plans helping many families which otherwise can not bring their elderly parents and grand parents.
Orlando, FL (PRWEB) January 27, 2015
India Network Foundation, a US based non-profit sponsor of visitor health insurance in the USA announced today changes to health insurance plan premiums effective February 1, 2015. India network health insurance plans have managed to keep the same premium for the last five years while medical costs continue to increase in the United States. For example many health insurance plans offered on Healthcare.gov were increased more than 50 percent over their 2014 rates by almost all insurance companies. India Network plans offer a choice of deductibles, pre-existing and new medical conditions coverage, medical evacuation, repatriation benefits, and $25,000 accidental death benefit..
India network visitor health insurance plans differ from many other plans offered in the United States in its coverage of inclusiveness of pre-existing conditions. Pre-existing conditions are covered on par with new medical problems in India Network Health Insurance programs. Many parents traveling to the United States have one or two major medical conditions such as diabetes and blood pressure. Insurance coverage to those conditions alone is contributing increasing claims costs of plans. India Network is determined to provide good quality coverage though costs have been increasing for the benefit of families that otherwise will not bring grandparents and great grandparents to the United States to share joyful holidays with children.
Dr. KV Rao, Founder and President said that "India Network believes in providing consumer friendly health insurance plans that really pay all claims. Our claims ratios far exceed industry standards because of our unconditional pre-existing condition coverage. Though we like to keep the same premiums, it is impossible with the current plan provisions with our ACE comprehensive PPO plan. At the same time, our members benefit from reduced premiums for fixed benefit plans that have lower costs. New green card holders with diabetes or high blood pressure or any other medical condition are taking advantage India Network health plan with pre-existing condition coverage until a suitable option is found."
India Network Health Insurance Plan web site is fully automated for review of plan designs, premiums, and to purchase plan through online application in a secure server environment.
About India Network Foundation
India Network Foundation, established as a US non-profit organization, has been helping the Asian Indian community in North America with programs and grants to academics from India for more than two decades. India Network Foundation sponsors visitor health insurance to tourists, students, temporary workers (H1 visa holders) and their families. All insurance products sponsored by the foundation are administered by India Network Services and underwritten by ACE American Insurance Company (ACE). All operations are carried out in the United States only.
For more information visit http://www.indianetwork.org
About India Network Health Insurance
India Network Health Insurance is a US based company that administers visitor health insurance to transition residents, tourists, students, temporary workers and their families. All insurance products are underwritten by The ACE American Insurance Company (ACE). Visitor medical plans are offered for all age groups with both fixed coverage, comprehensive coverage and with pre-existing condition coverage.
For more information visit http://www.kvrao.org