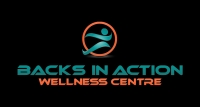 Dr Farrah Jiwa believes that some of the best physical activities for your body don't require the gym
Vancouver, BC (PRWEB) January 27, 2015
Backs in Action Wellness Center has recently published the second part of the well-read blog called, "Getting in Shape and Preventing Injuries". This blog talks about some of the best exercises that can help people get in shape and prevent injuries without having to go through the hassle of visiting a gym regularly. It is best for people who keep health as one of their top priorities and have a lifestyle that includes a lot of sitting or standing, without any healthy physical exercise.
"Our Resident Commercial Drive Chiropractor, Dr Farrah Jiwa, believes that some of the best physical activities for your body don't require the gym," states the blog. "No matter your fitness level or age, we have compiled a list of 4 types of physical activity that can help you get in shape, prevent injury, and lower your risk for disease. Here is Part 2 of The Best Exercises to Do: Getting in Shape and Preventing Injuries. If your health is a priority for 2015, then this is perfect to add to your physical activity regimen. Remember that raking the yard, playing with your kids or dancing counts as physical activity! Aim for 30 minutes of aerobic activities a day and you can call yourself an active person."
The second part of the blog talks about strength training and kegels. It also explains in detail how to perform a kegel exercise correctly at http://backsinaction.ca/blogs/4-best-exercises-prevent-injuries-vancouver/.
About Backs in Action
Backs in Action is a Vancouver Chiropractic Clinic that provides a wide range of services for its clients, which are all focused on helping to relieve pain and encourage a balanced and enjoyable life. The team at Backs in Action consists of passionate and committed individuals, who are all highly skilled in their areas of expertise. Backs in Action is located in Suite #203 at 1750 East 10th Avenue, in Vancouver, British Columbia. For more information call 604-876-9977 or visit the website http://backsinaction.ca.