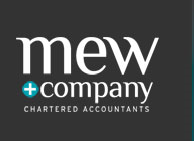 Canada has one of the highest tax rates of all developed countries
Vancouver, BC (PRWEB) January 28, 2015
Mew and Company, an independent firm of Vancouver Chartered Accountants, has recently announced that they now specialize in providing accounting, assurance and tax consulting services for the commercial and individual clients. The firm's industry expertise includes retail, restaurants, manufacturing, real estate, incorporated professionals and the service industry. The primary focus of the firm is providing strategic tax planning services to incorporated businesses and high-net-worth individuals. Mew and Company's clients are located throughout the Greater Vancouver, Kelowna, and Whistler areas.
"While it is regarded as one of the most beautiful and a prosperous nation in the world, Canada has one of the highest tax rates of all developed countries," states a company representative. "Mew and Company is focused on assisting Canadian-owned businesses and shareholders to minimize their tax burden by providing strategic tax advice as well as accounting services in Vancouver. Our core services include providing expertise in payroll tax and capital gains tax, tax free rollovers into Canadian corporations, succession planning, and personal and corporate tax preparations. In addition, we provide business consulting and accounting system implementation services so your business is ideally positioned for optimal growth, today and for years to come."
About the Company
Mew and Company, Vancouver is an ideal solution to the taxation problem. With their simple philosophy of building long-lasting customer relationships, the company has been serving many corporate clients in a variety of fields, including restaurants, real estate, retail and also the service industry. Investing in their specialist services will undoubtedly prove to be fruitful for all kinds of clients.
To know more about Mew and Company, log on to http://mewco.ca/. In order to get in touch with a representative to discuss viable financial services, visit the website http://mewco.ca/ for further contact information.