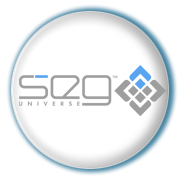 Nashville, TN (PRWEB) February 18, 2015
SEG UNIVERSE is announcing its plan to add mobile game and general application development for clients, in addition to keeping an eye focused on its SEO/SEM capabilties. The company has made it very clear that it will always be compliant with any changes Google makes and will follow all new preferred practice guidelines. But as of now, the old SEO procedures will be followed.
When it comes to game development. The team at SEG UNIVERSE and DIGIT BAZAR are working on new strategies every day to improve their games visibility. The mobile game market is becoming more competitive every day, therefore when speaking with SEG UNIVERSE, it has become evident that partnerships like the one with watch company Flex Watches, will be beneficial not only for companies looking to gamify their products, but also for game developers.
Digit Bazar's U.S parent company SEG Universe is helping consolidate U.S. and Indian teams to provide a more efficient service for both markets for 2015 and beyond. CEO Saum Ghosh believes that 2015 will be the year which will see the highest growth in the SEO and App Development market segments. Also Saum Ghosh believes that Gamification should be a primary focus of businesses these days. It has brought more ROI for companies looking to solidify their brand strength. Even in today's competitive markets, this capability is very appealing to existing and new brands. We will see if he is right.
SEG UNIVERSE and DIGIT BAZAR have released 4 games on the IOS and Android app store to date. Their flagship game stone hunt alongside Junior Runner, Airship Adventure, and bicycle rush.