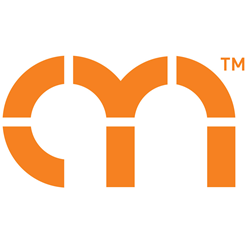 Do you want to earn a living playing music? Now, here's your chance! Go to www.AliveNetwork.com/Auditions
(PRWEB UK) 28 January 2015
Got What It Takes To Earn A Living Playing Live Music?
Audition Now To Join Alive Network Entertainment Agency And Win A £6000 Artist Development Deal.
Over the past 10 years, Alive Network have helped UK musicians share earnings of over £33Million with 20% of that (£6Million) distributed in the last 12 months alone. 2014 is shaping up to be another amazing year with artist earnings forecast to be in the region of £8Million+.
Alive Network, the UK's leading online entertainment booking agency, are on the lookout for the UK's best function, party and wedding bands, with auditions taking place throughout February and March. The top acts selected from auditions will win a £6000 development deal, getting fast-tracked to the top of the agency's rosters.
In a band?
Want to get lots of well-paid work performing live music at private events?
Want to earn a living playing music?
Go to http://www.AliveNetwork.com/Auditions
Alive Network has seen an unprecedented increase in business over the past 12 months. With demand so high they are holding a series of exclusive auditions to find the next generation of talented musicians to expand their ranks. Bands signed by the agency will join some of the UK's most popular private event bands, performing music for weddings, parties and corporate events at over 100 lucrative private gigs per year, with the potential to earn in excess of £100,000!
Last year alone, Alive Network provided live entertainment to over 10,000 events, from weddings, private parties and corporate events to music festivals, brand launches and in-store performances for some of the UK's best known high street brands. These performances generated over £8million in earnings for the artists they represent – that's a lot of mortgages and bills paid for with live performances!
Rich Hearn, Alive Network's Artist Development Manager says:
"As well as securing a place on the premier entertainment agency in the UK, the top acts from these auditions will receive a fast-track development deal worth over £6000, covering recording studio time, video production, photo-shoots, web design, marketing and much more. We work with the band to help them put together a performance package that meets the demands of our customers, and which provides a sense of achievement and artistic integrity for the band. These are bands who can take pride in what they do. They get to enjoy playing live music on a regular basis for decent money. How many musicians are lucky enough to be able to say that? Alive Network is all about enabling musicians to earn a living playing music, and many choose to use this opportunity as a means to fund and pursue their original music careers without the constraints of a 9-5 day job. I would appeal to musicians who have never considered forming a cover band to come forwards, as we are specifically looking for bands with musical integrity, talent and creativity at the heart of what they do."
Alive Network is looking to recruit bands and musicians from across all genres, but the current auditions are specifically aimed at finding 3-5 piece rock and pop cover bands who can perform across the whole of the UK.
Dave Bevan – Managing Director commented that "Right now we're fast-tracking applications from 3-5 piece rock and pop bands who can perform contemporary and classic music from acts like The Killers and the Arctic Monkeys through to The Beatles and The Stones. This type of function band has huge client demand and that dictates our current recruitment priority."
Think you've got what it takes? Register now at http://www.AliveNetwork.com/Auditions