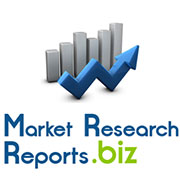 Albany, NY (PRWEB) January 27, 2015
The United Kingdom has an abundant supply of renewable sources of energy and these sources have become commercially viable thanks to advancement in technology. The power industry in the U.K. has developed at a rapid pace and costs of production, installation, and delivery have dropped over recent years. The research report studies the overall scenario of the power market and highlights the importance of reducing the use of nonrenewable sources of energy. There are numerous factors governing the growth of the power market in the U.K. and the research report discusses the forces that drive and restrain the market. Moreover, it identifies the opportunities that lie ahead and key trends that impact the functioning of the market.
View Full Report at http://www.marketresearchreports.biz/analysis/233865
Government initiatives and policies play a vital role in the United Kingdom power market. There are many schemes, policies, and regulations that govern the power industry and the report discusses the historic, current, and projected impact of these laws and norms. The intervention of regulatory bodies to curb and stabilize carbon emissions has had a positive impact on the overall power market in the U.K. Promotional and commercial incentives have attracted more and more market players to switch from nonrenewable to renewable sources of power.
With the help of primary and secondary interviews, proprietary databases, and in-depth research and industry-leading tools, the power market report gathers an exhaustive collection of information to keep the research report up to date, insightful, and unbiased. The strengths, opportunities, weaknesses, and threats that the industry in the U.K. faces are discussed at length and strategic recommendations are made.
Download Detail Report With Complete TOC at http://www.marketresearchreports.biz/sample/sample/233865
The report segments the overall market in the United Kingdom into solar photovoltaic power, nuclear power, biomass power, biogas power, wind power, gas power, oil power, coal power, pump storage power, hydro power, and thermal power. Each of these segments are discussed and evaluated in detail, providing sharp insights into individual sectors. Information on market growth, market share, capacity net additions breakup, investments, opportunities, and imports and exports is provided for each segment for the period 2001-2030.
Keeping the aforementioned segmentation in mind, the research report also profiles the major players in the United Kingdom power market and offers a comprehensive overview of the competitive landscape. It discusses the different strategies adopted by competitors to stay afloat and evaluates their performance over the course of the forecast period. It also brings to light emerging companies – those that have been identified as key performers, and those that lag behind.
Explore All Report by Market Analyix at http://www.marketresearchreports.biz/publisher/118
The paradigm shift from conventional to unconventional and renewable sources of energy has proved to be immensely favourable for the United Kingdom's economy and the research report is a one-stop-shop for clients looking to invest in the market.
Related Reports
Gas-Generator Market - Global Market Size, Equipment Share And Competitive Analysis To 2020
View Full Report at http://www.marketresearchreports.biz/analysis/178699
Gas-Generator Market Global Market Size, Equipment Share and Competitive Analysis to 2020 gives detailed information on the gas generator market, focusing on the US, the UK, India, Brazil, China and Nigeria. The report covers all the six countries for the gas generator market. Drivers, restraints, revenue forecast, segmentation of revenue by voltage level; end user segmentation and market share analysis are covered at the country level.
Download Detail Report With Complete TOC at http://www.marketresearchreports.biz/sample/sample/178699
Reasons to buy
The report will enhance your decision making capability in a more rapid and time sensitive manner. It will allow you to
Facilitate decision-making based on historic and forecast data for gas generator market revenues.
Develop strategies based on the various market developments related to the gas generator industry.
Identify key partners and business development avenues based on the understanding of the market movements of the major competitors in the gas generator market.
Respond to your competitors business structure, strategy and prospects.
Concentrated Solar Power Market For Product Segment (Parabolic Trough, Tower, Fresnel And Dish Sterling) - Global Industry Analysis, Size, Share, Growth, Trends And Forecast, 2012 - 2020
View Full Report at http://www.marketresearchreports.biz/analysis/217916
This research study analyzes the market size of Concentrated Solar Power, in terms of volume (MW installed) and revenue (USD million). CSP market has been segmented on the basis of technology and geography, in order to provide a holistic view of the market. Market data for all segments has been provided on a regional level for the period 2014 to 2020. A comprehensive competitive landscape including company market share analysis has also been provided in this report. In market share analysis, major players of the CSP market are included from the different geographical locations.
Download Detail Report at http://www.marketresearchreports.biz/sample/sample/217916
Key product market segments estimated in this study include Parabolic Trough, Tower, Fresnel and Dish Sterling. Regional data has been provided for North America, Europe, Asia Pacific, and Rest of World (RoW). Parabolic Troughs is the dominating technology among all for power generation at commercial level. This report provides a detailed study of the installed capacity of all the CSP technologies in the North America, Europe, Asia Pacific and Rest of the World. Europe is the leading region in terms of installed capacity followed by North America.
About MarketResearchReports.biz
Marketresearchreports.biz is the most comprehensive collection of market research reports, supporting clients' market intelligence needs with over 100,000 market research reports, company profiles, data books, and regional market profits in its repository. We also offer consulting support for custom market research needs.
Our document database is updated by the hour, which means that our customers always have access to fresh data spanning over 300 industries. From Fortune 500 companies to SMEs, Marketresearchreports.biz has built a veritable reputation for fulfilling the most exacting market research needs.
Contact:
Nachiket Ghumare
State Tower
90 State Street,
Suite 700, Albany
NY 12207, United States
Toll Free: 866-997-4948
Email: sales(at)marketresearchreports(dot)biz