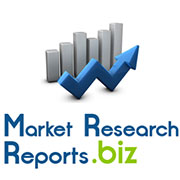 Albany, NY (PRWEB) January 27, 2015
The report states that the global SDN, NFV and network virtualization market will benefit significantly from the thriving global ecosystem and account for nearly US$10 billion in 2015 alone. Despite factors such as standardization issues and surviving with legacy networks, the report states that the market will grow at a CAGR of nearly 37% between 2015 and 2020, the forecast period of the report.
View Full Report at http://www.marketresearchreports.biz/analysis/232292
Though the benefits of network virtualization in the fields of data center management and enterprise IT have received noteworthy attention in the past, the market for network virtualization and enabling technologies is still in its nascent stages.
However, the market holds huge promise of growth in the near future. By 2020, the market will enable wireline as well as wireless service providers in saving annual CapEx investments worth nearly US$32 billion.
The report is an in-depth evaluation of the global SDN, NFV and network virtualization market, a market that serves to simplify processes and operations in the telecommunication industry, data centers, and a variety of other industries that are being overburdened due to the exponentially rising mobile data on networks and servers.
Download Detail Report With Complete TOC at http://www.marketresearchreports.biz/sample/sample/232292
Submarkets studied by the report include SDN software & hardware, NFV software, and non-NFV network virtualization software. User base categories studied in the report include service providers and enterprises & data centers. Use case categories studied by the report include radio access networks, OSS/BSS, data center, mobile core, EPC, IMS & services, mobile backhaul, CPE/home environment, Wireline fixed access networks. Key regional markets studied by the report include Asia-Pacific, Latin and Central America, Western Europe, Eastern Europe, North America, and Africa and Middle East.
The report states that the global SDN, NFV and network virtualization market will benefit significantly over the forecast period owing to increased expenditures on SDN/NFV orchestration processes. Spending in this market segment will increase at a CAGR of 60% during the forecast period. By the end of 2020, this market segment will generate revenue of nearly US$1.7 billion, which is more than 8% of all the spending by service providers on orchestration of SDN/NFV processes.
The report also presents a detailed study of the key trends in the market and the overall impact of SDN and NFV technologies on the global value chain of network infrastructure of chief end-use segments, numerous prospects of SDN/NFV orchestration platforms, the rate of adoption of SDN and NFC infrastructure by incumbent vendors, and impact of the market on the market for proprietary network hardware market.
Explore All Signals And Systems Telecom Market Research Reports at http://www.marketresearchreports.biz/publisher/45
It presents profiles of nearly 200 key players in the market, some of which include Spirent Communications and Tellabs, Netronome, Open Networking Foundation (ONF), Broadcomm, ConteXtream, Extreme Networks, GENBAND, Openwave Mobility, Pica8, Plexxi, Connectem, Mavenir, Arista Networks, Aricent, Radisys, and Alvarion among others.
About MarketResearchReports.biz:
Marketresearchreports.biz is the most comprehensive collection of market research reports, supporting clients' market intelligence needs with over 100,000 market research reports, company profiles, data books, and regional market profits in its repository. We also offer consulting support for custom market research needs.
Our document database is updated by the hour, which means that our customers always have access to fresh data spanning over 300 industries. From Fortune 500 companies to SMEs, Marketresearchreports.biz has built a veritable reputation for fulfilling the most exacting market research needs.
Contact:
Atil Chaudhari
State Tower
90 State Street,
Suite 700, Albany
NY 12207, United States
Toll Free: 866-997-4948
Email: sales(at)marketresearchreports(dot)biz