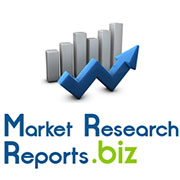 Albany, NY (PRWEB) January 27, 2015
The report offers comprehensive market analysis, insights, and detailed information based on around four hundred Construction Intelligence Center (CIC) projects. The report explains the metrics on the rail, road, and mixed projects, as listed by the CIC, in each nation on the basis of type, development stages, and the date of commencement by value.
View Full Report at http://www.marketresearchreports.biz/analysis/234869
This project insight report explains the railways and the road industry in Africa and the Middle East. It presents an analysis of around four hundred large-scale road and rail projects as listed by the Construction Intelligence Center in October 2014.
The road and rail projects have been combined into four defined segments, such as highways and roads, metros and trams, railways, and mixed projects that consist of related tunnels and bridges projects.
The nations covered include the key markets in the Middle East and Africa such as Algeria, Israel, Iraq, Nigeria, Kuwait, Qatar, Oman, South Africa, Saudi Arabia, and the United Arab Emirates. Summary analysis is also discussed for other key markets, including Botswana, Kenya, Tunisia, Egypt, Tanzania, Ghana, Mozambique, Ethiopia, Côte d'Ivoire, and Iran. Across the twenty one countries covered in the research report, the CIC lists road and rail projects, which have a total value of US$791 billion, the top eleven nations accounting for US$645 billion of this value.
Download Detail Report With Complete TOC at http://www.marketresearchreports.biz/sample/sample/234869
The report offers analysis on the basis of CIC road and rail projects, which shows value by sector and nations with top participants and projects listings.
The main highlight of this market study report is the CIC road and rail projects analysis that exhibits the road and rail projects market for the 21 nations. Railways lead the market with a total value around US$469 billion, as listed in the CIC road and rail projects database. Metros and tram is the second largest segment in the road and rail projects market with a value of US$151 billion. Highways and roads segment follows them, accounting for US$129 billion.
Around 72% of road and rail projects were analyzed at the pre-execution phase. Nigeria has the dominant share in terms of value of the road and rail projects, as it accounts for US$108 billion. It is followed by Saudi Arabia, having projects worth US$87 billion, and the UAE, having projects valued at US$87 billion. Road and rail projects valuing a total of around US$306 billion are due to start in 2015, while projects worth US$84 billion are due for initiation in 2016.
Explore All Published Reports by TimeTric at http://www.marketresearchreports.biz/publisher/61
The report also presents insight into the key drivers of the market and forecasts, and an understanding of analysis and key trend of major road and rail projects participants by sector and value, allowing clients to focus on products and services for every type of road and rail projects.
About MarketResearchReports.biz
Marketresearchreports.biz is the most comprehensive collection of market research reports, supporting clients' market intelligence needs with over 100,000 market research reports, company profiles, data books, and regional market profits in its repository. We also offer consulting support for custom market research needs.
Our document database is updated by the hour, which means that our customers always have access to fresh data spanning over 300 industries. From Fortune 500 companies to SMEs, Marketresearchreports.biz has built a veritable reputation for fulfilling the most exacting market research needs.
Contact:
Sales Team
State Tower,
90 State Street,
Suite 700,
Albany NY - 12207
United States
USA - Canada Toll Free: 866-552-3453
Email: sales(at)marketresearchreports(dot)biz
Website: http://www.marketresearchreports.biz/