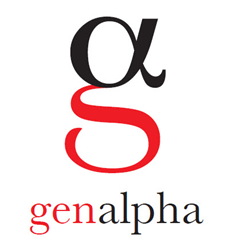 Milwaukee, Wisconsin (PRWEB) February 03, 2015
We are pleased to announce Genalpha has been selected by Allied Specialty Vehicles (ASV), a leading fire & emergency, commercial and recreational vehicle company serving customers around the world, to transform its eCommerce platform. Genalpha will implement their GenSUITE application across 14 ASV divisions and 22 brands. In addition to deploying GenSUITE, Genalpha is providing project management, resources for data conversion, and partnering with CINCOM to integrate and implement CINCOM's latest product configurator software through a single eCommerce platform.
ASV will leverage the new eCommerce platform to provide fast and accurate information to their dealers and customers. ASV customers will be able to build new vehicles online and access real-time parts information for immediate order and delivery.
"We are excited to partner with ASV. Together we will implement a highly mobile, state of the art technology solution which will provide superior customer service capabilities for years to come," says Andy Hansen, Genalpha's Chief Executive Officer.
"Genalpha was selected to be the applications integrator for this project, based on our proven track record for developing and implementing solutions that help manufacturers grow both the aftermarket and new machine business," says Scott Lombard, Genalpha's Vice President of Sales and Marketing. "Throughout the project, we will work closely with each ASV division to ensure successful ERP integration, application testing, process change management and user training," Lombard continued.
About GenSUITE:
GenSUITE is a comprehensive aftermarket solution designed and developed by Genalpha using HTML5 technology. GenSUITE combines the following Genalpha applications:

GenCON – customized data conversion
GenCAT – interactive 2D and 3D technical manuals/catalogs
GenCOM – a complete eCommerce package and ERP integration
GenANA – detailed site and user analytics
GenAPP – our exclusive APP for iPhone or Android devices
About ASV:
Allied Specialty Vehicles (ASV) is a privately owned corporation dedicated to serving Fire & Emergency, Commercial, and Recreation specialty vehicle markets worldwide with 35 product lines and over 4600 employees. ASV companies hold either the #1 or #2 positions in each of their respective markets. Visit ASV at: http://www.alliedsv.com
About Genalpha:
Genalpha is a full service eCommerce solution provider focused on partnering with our clients to deliver effective solutions tailored to their unique business needs. Led by a team of experts from Manufacturing, Information Technology, Technical Publications and Customer Service, Genalpha believes in maximizing the growth potential of our customers by combining the right people and right technology. Visit Genalpha at: http://www.genalpha.com
For more information on Genalpha, please contact:
Scott Lombard
Vice President of Sales and Marketing
+01-612-293-8130
slombard(at)genalpha(dot)com