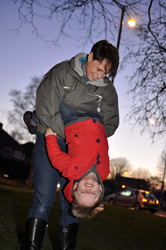 We're ready to start letting people experiment with all the different configurations and flash arrangements the V-760 enables.
London, UK (PRWEB UK) 28 January 2015
Kauser International, leading provider of affordable camera and photography accessories to the UK, today announces availability of the new VOELOON V-760 Flash, a flash that allows for dynamic, powerful, and innovative lighting for photographic shots. The flashgun is an affordable option for photographers looking to gain better control of subject lighting.
The VOELOON is perfect for enhancing the lighting of any environment to capture the right photograph. Quality flashes are essential to capture images in poorly lit environments. With indoor settings, low light levels can lead to blurry images and obscure small details. In outdoor settings, finding suitable light is easier, but later in the day, or in overcast or night settings, a flash becomes a very helpful tool for better quality photos.
Retailing at £195, the VOELOON V-760 Flash is the affordable, feature rich solution. Mountable on camera or on a tripod, the flash comes with external battery support and a high guide number. In addition, the flash contains a master/slave feature so that the main flash can trigger multiple off-camera flashes to fully control the light in any given environment.
The flash also comes equipped with a red-eye reduction mode, overheating protection, and an LCD & LED backlight. It has a high speed sync of 1/8000s, and has an automatic and manual zoom function as well.
"We are very excited to bring this product to market," says Blake Bennett, Product Manager at Kauser International. "This flash has a ton of features for the price, and we're ready to start letting people experiment with all the different configurations and flash arrangements the V-760 enables."
Kauser International also now carries the VOELOON 810-RT Wireless Flash Trigger, which can be purchased separately or as a companion piece to the V-760. The flash trigger achieves high sync shooting with Nikon cameras and flashes, and can control up to three groups of flashes for total control of flash synch. Users can directly control the flash mode, output power, and focal length for each group. The remote control distance can reach up to 100m. When attached to the hot shoe of the camera, the VOELOON 810-RT can act as a master unit, or act as a slave unit to the V-760. The 810-RT lists at £35.50.
For a limited period, Kauser International are offering an Introductory Discount of 20% on an already competitive price (The Canon equivalent is almost double).
To read more on the features of the VOELOON line of flash products, visit Kauser International here: http://kauserinternational.com/
About Kauser International
Kauser International Trading Ltd was registered on 16th December, 1996 as an Export arm of Bush & Meissner Ltd. but over the years their activities have fused into the one entity – KAUSER. The export side of the Company deals with a wide variety of products generally requested by our overseas clients. They are not necessarily photographic.
For more information about Kauser International, visit their website here: http://kauserinternational.com/