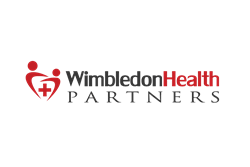 Wimbledon closes a banner year with incredible growth, far exceeding our forecasted projections. This was made possible due to strong leadership, affiliate relationships and corporate infrastructure improvements
Boca Raton, FL (PRWEB) January 27, 2015
Wimbledon Health Partners, the nation's leading on-site diagnostic testing company providing physicians' vascular, echocardiogram and NCV testing, announced that 2014 was a year of seismic growth in the diagnostic services industry.
Wimbledon closed a notable year of successes in 2013 and recently announced that it achieved record-breaking growth in its fiscal year ending December 31st, 2014 with a 953% year-over-year increase in new affiliate (physician) growth, ultimately leading to a 696% increase in testing growth. Many factors contributed to this outstanding surge, namely an aggressive sales strategy made up of an inside and outside network of representatives and the introduction of a new sports division, Wimbledon U.
The company continues its growth trajectory in becoming the fastest growing provider of on-site diagnostic testing. To keep in stride with the growing national demand of in-office diagnostic testing, the company has ramped up the core leadership team as well as bolstering support services with the addition of field and support staff. The radical growth necessitated an office move in November 2014 that added an additional 10,000 sq. ft. for new employees.
The growing national demand for quality and convenient diagnostic testing has poised the company for another year of extensive growth in 2015. In the first quarter of 2015, WHP will aggressively pursue the collegiate sports market promoting early diagnostic testing and intervention through its new Wimbledon U division. Additionally, the outside network of representatives will increase the Wimbledon footprint as this program continues to grow. With superior test methods and customer convenience, WHP is confident that anticipated growth and goals will be reached and sustained throughout the year. Due in part to the unique business model of Wimbledon Health Partners, the company can now focus on distancing itself even more so from its closest competitors by offering distinctive diagnostic solutions.
"Wimbledon closes a banner year with incredible growth, far exceeding our forecasted projections. This was made possible due to strong leadership, affiliate relationships and corporate infrastructure improvements. As a result we will continue to improve our core service offerings and develop new services in anticipation of great successes in 2015," states Mitch Rubin, Chief Executive Officer at Wimbledon Health Partners.
For more information, or to learn how to become a national affiliate with Wimbledon Health Partners, call (855) 200-8262 or visit http://www.dxtesting.com.
About Wimbledon Health Partners:
Wimbledon Health Partners was formed in response to the demand to attain on-site diagnostic testing capabilities for circulatory conditions that can be detected through the use of vascular ultrasound and echocardiography. Furthering our capabilities, nerve conduction velocity testing (NCV) is also utilized to support diagnosis of nerve involvement and manage risk. Wimbledon Health Partners is an innovative cooperative marketing and practice-enhancement program that provides physicians with the educational, compliance, and marketing tools necessary to provide quality, state-of-the-art, in-office testing procedures. For more information go to dxtesting.com.