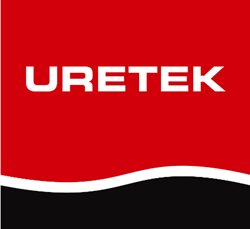 Our quick, efficient, non-invasive applications complete projects much faster than traditional repair methods with minimal interruption to business operations
Seattle, WA (PRWEB) January 27, 2015
URETEK Holdings, Inc., a soil stabilization and infrastructure rehabilitation company, announces the hiring of Andrew Lusk as Sales Engineer for the State of Washington.
As Sales Engineer, Mr. Lusk will be responsible for URETEK's business development in Washington State while providing soil stabilization solutions and engineering expertise to geotechnical and civil engineers, facility and property managers, and contractors. He will work with customers on project design and implementation of URETEK's Deep Injection Process, whereby geotechnical polymers are used to stabilize and densify unstable and loosely compacted soils.
Mr. Lusk first joined URETEK in 2000 as a technician working with the installation team for roadway and transportation projects, where he worked for 6 years. Andrew has over 8 years of international sales experience as a produce broker of California produce for M&R Packing Company. In this position, Mr. Lusk helped design new inventory and safety compliance systems, develop new markets and grow M&R's produce sales by 60%. In 2013, Andrew relocated to Washington State and rejoined URETEK and helped implement one of the company's largest projects of the year for the University of Tennessee. Mr. Lusk holds an AS in Criminal Justice and Police Officer Standards Training from San Joaquin Delta College in Stockton, California.
"Andrew has a great deal of field experience with URETEK's soil stabilization products, and we look forward to having Andrew transition to a sales position, as he will provide clients with first-hand product knowledge and a high level of design support," states Kathleen Shanahan, CEO of URETEK Holdings.
"Having previously worked with URETEK, I can educate engineers, project owners or stakeholders, civil construction firms and soil contractors on the benefits of using URETEK's services. Our quick, efficient, non-invasive applications complete projects much faster than traditional repair methods with minimal interruption to business operations," states Mr. Lusk.
URETEK's proprietary polymer formulas are used in a wide array of government, commercial, industrial, and residential applications, including slab lifting and underground void filling, storm and waste drain rehabilitation and sealing, soil erosion control, emergency infrastructure restoration — dams, spillways, and levees — and culvert, pipe, and manhole sealing.
About URETEK Holdings, Inc.
URETEK Holdings, Inc. specializes in improving the weight-bearing capacity of subsurface soils through the injection of patented, lightweight expanding structural polymers. The patented URETEK Deep Injection Process provides the industry's most cost-effective, quickest and safest solution for soil stabilization and densification without excavation. For 25 years, URETEK has safely completed more than 85,000 projects, leveling, lifting, sealing and stabilizing structures of all sizes for commercial, residential, and governmental clients. URETEK Holdings operates in 31 states across the United States and is headquartered in Florida.