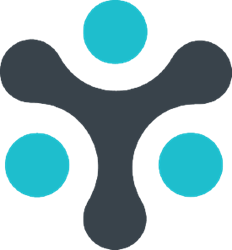 InfoSnap is an investment for our district that will provide a clear and concise lottery process.
Austin, Texas (PRWEB) January 28, 2015
San Mateo-Foster City School District (SMFCSD) in Foster City, CA, is comprised of 12,000 students across 20 schools. The district recently partnered with InfoSnap, the leader of online registration management solutions for K-12 schools, to design, develop, and deploy an efficient solution to streamline the lottery process for (SMFCSD) students who transfer within the district.
San Mateo-Foster City School District holds a lottery every year for students requesting a transfer. This time-consuming and labor-intensive task prompted staff to select InfoSnap to standardize their lottery process. "We were looking for an online based lottery solution that would make it easier for families to apply for a transfer," says Amber Farinha, Coordinator of Enrollment and Communications at SMFCSD. "We have used a paper application process for approximately 1,000 students every year for the past 15 years. This new online solution will save us countless hours of hand-entering applications."
"InfoSnap is an investment for our district that will provide a clear and concise lottery process," adds Farinha. Once the lottery is completed, staff will also be able to manage school waitlists online. This increased efficiency will provide families and staff with convenient and effective communication through email and mailed notifications.
"We were looking for a proven solution, one that has been tried and tested. We spoke with numerous districts that had success implementing InfoSnap." says Farinha.
The San Mateo-Foster City School District serves a large Spanish-speaking population so the district will also implement InfoSnap's multilingual localization so that forms will be available in Spanish, online.
"We've done the math and InfoSnap will save us thousands of dollars just in manpower alone," says Farinha. "The InfoSnap team has been fantastic to work with. They are very responsive and professional. I appreciate their follow-through in ensuring that our application forms and lottery process are solid. Knowing how smooth the process has been so far, our district is excited for the launch of our new online, customized solution."
About InfoSnap
InfoSnap®, Inc. is the leading provider of cloud-based registration management solutions, including online Application, Admissions, School Choice/Lottery, New Student Enrollment, Annual Student Registration, and Staff Registration, designed specifically for Pre K-12 independent, charter, and public schools. InfoSnap solutions provide: (i) secure, customized online forms based on your existing business processes and designed using SmartForm™ technology; (ii) a powerful administrative portal for the review, editing, and managing of data; (iii) and data integration to the student information system (SIS) utilizing an advanced Data Integration Framework. All solutions are backed by dedicated solution specialists, supporting both your infrastructure and families. InfoSnap was founded in 2000 and serves a growing client base of 650+ Pre K-12 clients around the world. For more information, visit InfoSnap.com.