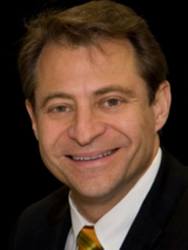 If you're looking for a conference with some deeper investment content than "typical" broad-based financial advisor conferences, the IMCA Annual Conference is a great option for investment-centric advisors.
Denver, CO (PRWEB) January 28, 2015
Investment Management Consultants Association® (IMCA®) announced today that it finalized the speaker lineup for its 2015 Annual Conference in Las Vegas April 26-29. IMCA has a tradition of bringing the industry's best minds and top thinkers to its annual event—leading authors, academics and investment experts who inspire new ideas and change the way attendees think about their businesses. The IMCA 2015 Annual Conference general session speakers are:

Peter Diamandis, an international pioneer in the fields of innovation, incentive competitions, and commercial spaceflight, was listed in Popular Mechanics "10 Innovators Who Changed the World in 2013" and Fortune magazine's "World's 50 Greatest Leaders." He is best-known for his work as chairman and chief executive officer of the X Prize Foundation and as author of the New York Times best-selling book Abundance: The Future Is Better Than You Think. Diamandis will address how exponentially accelerating technologies are reshaping the financial services world.
Stephen Dubner, Freakonomics co-author, whose radio podcast is downloaded 5 million times each month. Dubner will examine a range of relevant investment management topics, including ways to create behavior change, crafting effective incentives, and the value of asking unpopular questions.
Annie Duke, who spent two decades as one of the world's top poker players, winning several poker championships. She has shared her knowledge through best-selling poker instruction and theory books including Decide to Play Great Poker and The Middle Zone: Mastering the Most Difficult Hands in Hold'em Poker. She will share her insight on how decision making at the poker table can translate to sound investing strategies.
Dafna Eylon, PhD, the learning director for programs with Wharton's executive education programs and a former senior fellow at Wharton. Eylon will lead an engaging discussion on how to make effective and ethical business decisions that are aligned with personal and organizational values, culture, and ethical decision-making criteria.
Richard Marston, PhD, James R. F. Guy Professor of Finance at The Wharton School and a regular participant in IMCA programs. Marston will examine the investing strategies of the past 15 years and highlight how stock returns may be undermined and international economies may be impacted if today's new normal prevails for the next 15 years.
Ilian Mihov, PhD, a leading economist and the dean of INSEAD, a graduate business school with campuses in Europe, Asia, and the Middle East. His research on topics related to monetary policy, fiscal policy, and economic growth has appeared in numerous journals including the American Economic Review and the Quarterly Journal of Economics. His presentation will focus on the rapid ascent of Asian economies and the sustainability of growth in emerging markets.
John Taylor, PhD, the Mary and Robert Raymond Professor of Economics at Stanford University, whose research focuses on macroeconomics, monetary economics, and international economics. Taylor, who served on the President's Council of Economic Advisers in the 1970s and the Congressional Budget Office's Panel of Economic Advisers during 1995–2001, will compare today's sluggish U.S. economy to a caged eagle that is destined to soar again.
Visit http://www.IMCAAnnualConference.org for more information, including details about workshops and super sessions. Journalists interested in covering the conference should contact Ryan Hoffman at rhoffman(at)imca(dot)org or 303.850.3079.
About IMCA
Established in 1985, IMCA is a nonprofit professional association and credentialing organization with more than 10,000 individual members and certificants in the United States and Canada, including 400 international affiliate members. IMCA members collectively manage more than $2.477 trillion, providing investment consulting and wealth management services to individual and institutional clients. Since 1988, IMCA has offered the Certified Investment Management Analyst® (CIMA®) certification, which earned accreditation by the American National Standards Institute (ANSI) in April 2011, making it the first financial services credential in the United States to meet international standards (ISO 17024) for personnel certification. IMCA's Certified Private Wealth Advisor® (CPWA®) certification is suited for wealth management professionals working with high-net-worth clients. In 2014, IMCA conferences and workshops hosted nearly 4,000 attendees.
IMCA® and Investment Management Consultants Association® are registered trademarks of Investment Management Consultants Association Inc. CIMA®, Certified Investment Management Analyst®, CIMC®, CPWA®, and Certified Private Wealth Advisor® are registered certification marks of Investment Management Consultants Association Inc. Investment Management Consultants Association Inc. does not discriminate in educational opportunities or practices on the basis of race, color, religion, gender, national origin, age, disability, or any other characteristic protected by law.