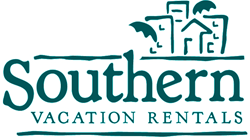 Destin, FL (PRWEB) January 28, 2015
Southern Vacation Rentals, part of the Southern family of companies, is a family-owned and operated business that represents nearly 1,000 Gulf Coast vacation homes and condos. Founded in 1995 by two sets of brothers, Mike and Brad Shoults and Kevin and Kerry Veach, the vacation rental company offers premier accommodations in some of the most popular tourism destinations along the Gulf Coast of Florida and Alabama. Twenty years in business has seen Southern grow to become one of the largest locally-owned companies in the area, as well as garner them a reputation of integrity, extensive experience and knowledge of the industry.
"When we started in 1995, we aimed to offer local, personal service that exceeded our owners' and guests' expectations," said Owner Mike Shoults. "This commitment, which is upheld by our dedicated staff in each local office, has been a key factor in driving Southern's success and has allowed us to achieve 20 years of excellence in hospitality."
Southern will celebrate their 20th anniversary with a variety of exciting promotions throughout the coming year. This will include everything from special sales on vacation homes and condos rentals in Destin, Perdido Key, Gulf Shores and other areas along the Gulf Coast, to social media giveaways and employee appreciation events. Other festivities to mark the momentous year will include local celebrations, recognition of loyal Southern guests and an exclusive three night stay in a condo presented to two winners during the year.
The Southern family of companies offers premier Gulf Coast vacation rentals, property management and real estate services. Together, Southern Management Group represents nearly 1,000 vacation rentals, countless real estate properties, over 1,000 long term rentals and 40 associations from Fairhope, Alabama to the Forgotten Coast of Florida. Owned and operated by two sets of brothers, Mike and Brad Shoults and Kevin and Kerry Veach, Southern is a family and community oriented company whose vision is to be the most caring company along the Gulf Coast.
Shop for condos and beach homes, as well as learn more about Southern's vacation rental management program, online at SouthernResorts.com or by calling 855.335.0875.