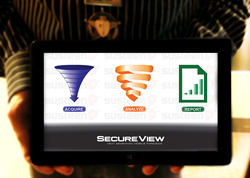 Secure View offers cutting edge mobile forensic solutions to Law, Military and Corporate partners.
Irvine, CA. (PRWEB) January 28, 2015
Secure View was one of the first mobile forensic companies and is in use by the FBI, USSS, DOD and hundreds of law enforcement agencies throughout the United States.
Why do we feel supporting iOS 8 is such a major step? Because with the release of iOS 8 Apple themselves won't be able to handle government requests, while Secure View with ElcomSoft tools still can — even if for a limited number of devices!
Secure View is a world leader in mobile forensic software. Over the last year, Secure View has gone through a major update process culminating in a brand new and user friendly Secure View 4 which will be released in March 2015. Secure View offers special grants and subsidies for educational providers and law enforcement.
Secure View 4 is produced by Susteen 949-789-8221