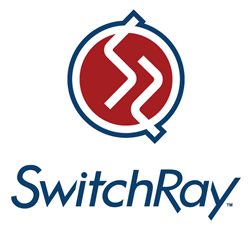 Our goal is to provide our customers with a fully scalable and stable communication solution," commented Fathi Hakam, President & COO of SwitchRay
Mission Viejo, CA (PRWEB) January 27, 2015
SwitchRay, a leading vendor of telecommunications software, announced today that they are hosting Booth #322 at ITEXPO, held at the Miami Beach Convention Center January 28-30, 2015. ITEXPO is the world's leading business technology tradeshow, converging education, innovation, and networking across the entire community of IT professionals and thought leaders.
SwitchRay will be hosting Booth #322 where they will be showcasing their next generation of softswitches, easy-to-integrate mobile application and the newly launched fraud protection software that detects and helps prevent PBX hacking.
"Our goal is to provide our customers with a fully scalable and stable communication solution, enabling them to build successful businesses, while driving their profits up and the cost of operations down," commented Fathi Hakam, President & COO of SwitchRay. "We look forward to exhibiting at this event and meeting with potential customers who can benefit from our newly expanded product line."
For those planning to attend ITEXPO and who would like to set up a meeting to find out more about SwitchRay's softswitch solutions, please visit the team at Booth #322 or contact Dina Scaglione (contact below) to set up a meeting.
About SwitchRay Inc.
SwitchRay Inc. delivers state-of-the-art communication service platforms to telecom carriers worldwide. Our mission is to provide products that are rich in functionality, scalable and highly reliable, allowing our customers to build successful businesses, while driving their profits up and the cost of operations down. With our keen attention to detail and unwavering commitment to exceptional customer service, we optimize communication and build a brighter future for the world to connect. For more information on our communication service platforms, please visit us at http://www.switchray.com or email us at info(at)switchray(dot)com
About ITEXPO
At ITEXPO, executives, technology buyers, sellers, resellers, and manufacturers from companies of all sizes and industries will assemble to forge new business partnerships, collaborate and learn together and from one another. Dozens of conference sessions, keynotes, and panels will be focused on helping attendees move their businesses forward.
For inquiries, contact:
Dina Scaglione - Director, Marketing
+01 949 910 9401