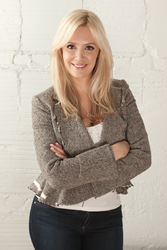 Injectables for scars are nothing new and we have been doing them at FACE for years.
Detroit, MI (PRWEB) January 28, 2015
FACE is proud to introduce Bellafill®, a unique injectable collagen filler with microspheres that instantly smooth acne scars and facial wrinkles for beautiful, natural-looking correction that lasts.
Recently approved by the FDA, the collagen gel in Bellafill® provides immediate volume and lift using PMMA microspheres, one of the most widely used materials in medicine for 65 years. According to a recent article published on January 6, 2015, the FDA action was based on a randomized study at 10 U.S. clinical centers in which Bellafill was "found to be an effective, well-tolerated treatment for acne scars compared with the use of a control saline injection at 6 months."
"Injectables for scars are nothing new and we have been doing them at FACE for years," says FACE founder CaSaroll. "What makes Bellafill different from any other injectable is that is actually leaves behind 20 percent that you get to keep. The studies show it stimulates your own collagen reformation, so what is left behind can stay there for a few years up to five years, and this is remarkable in the realm of fillers."
Benefits of the Bellafill® include:

Immediate and lasting improvement for acne scars, folds, lines, and hollows
Injection comfort with 0.3% lidocaine
Helps replace lost collagen by working with the body's natural processes
Simple, in-office treatment with little to no downtime
Beauty customers can learn more about this advanced treatment and schedule a consultation by calling 248-663-0161,
About FACE Skincare~Medical~Wellness:
FACE is a multi-award winning beauty and wellness clinic that has been providing successful innovative solutions to skin conditions for over a decade. Founded by skin expert, Holly CaSaroll, FACE offers 24 laser and facial machines, liquid facelifts and body makeovers. Over 17 years ago, CaSaroll rebuilt her own skin, disfigured from cystic acne, and has since created one of the most extensive clinics around. CaSaroll is a go-to skin guru and has been featured on TV and a bevy of publications. She currently pens a monthly column in "My Magazine," titled "Ask the Expert." Their Skin Management Experts™ specialize in non-invasive therapies using their unique 3D Face Therapy™ approach to healing skin that accelerates results from a cellular level. Her wellness division, headed by Dr. Doug Cutler, a Licensed Naturopathic Physician, finds the root cause of imbalances in the body to create overall well-being from the inside out. To see what FACE can do for you, please visit http://www.facebeautyscience.com/.