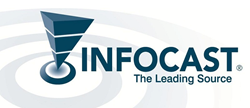 [Get] a comprehensive look at the structural changes to the industry and the current and future opportunities for private companies in oil, gas and power.
Los Angeles, CA (PRWEB) February 04, 2015
Information Forecast, the leading innovator and provider of international conferences, has announced the dual-track Mexican Energy Opportunities Summit, set to take place April 28-30, 2015 in Mexico City. Building on the success of previous Infocast Mexican energy events, this latest edition will provide a comprehensive look at the hard issues of implementing reform, the emerging and interrelated opportunities in oil, gas and electric sectors, and the best way to seize the great opportunities granted by this historic reform.
Mexico's historic energy reform is completely restructuring the Mexican energy sector. Driven by the need to support expanded oil and gas production, supply gas to new power plants, and deliver more affordable electricity, the reform also presents important investment opportunities for new entrants and industry stakeholders. More than $3.9 billion of oil & gas infrastructure investments are expected over the next four years, while the electric sector will add 66 GW, with power grid investments needed in excess of $90 billion for renewables alone over 15 years.
However, if reform is to be successful, it will require major efforts and collaboration from all actors in the energy sector.
The Mexican Energy Opportunities Summit, scheduled for April 28-30, 2015, in Mexico City, will provide a comprehensive look at the structural changes to the industry and the current and future opportunities for private companies in oil, gas and power.
The Oil & Gas Track: Implementing the Energy Reform will provide a complete look at the numerous opportunities for the entire oil and gas supply chain, how to best prepare for first-ever bidding round of exploration and production blocks in Mexico, and lessons learned and best practices from US shale plays. The event will bring together the entire oil & gas value chain including-operators, oilfield service providers, midstream companies, infrastructure developers, transportation and logistics providers, and investors, to network, find partners and begin taking advantage of the opportunities opened by reform.
The Electricity Track: Establishing New Market Rules and Structures will explore the ongoing structural changes in the electric sector, examining how they will affect current energy market players and open up opportunities for new market participants. Authorities from CRE, CFE and CENACE will provide the latest information on electricity sector reforms, including new bidding processes, implementing an independent system operator and establishing Mexico's first electricity market. Leading international power generation and T&D system developers, as well as financiers will then provide their perspectives on how similar reforms in US and other LatAm countries affected energy markets, and opened up opportunities.
For more information, visit infocastinc.com/mexican-energy or call 818-888-4444.
About Infocast
For over 25 years, Infocast has produced the highest quality events, tailored to the specific needs of industries across the spectrum. Infocast intensively researches the marketplace, pulling from an extensive network of experts to provide the information and connections needed to succeed and thrive.