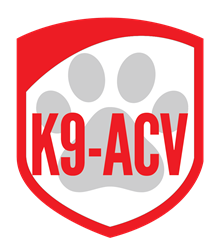 MediVet's collaboration with Drs. Yanelli and Cohen complement over 60 years of combined scientific R&D. This is the first time they have come together to speak, ensuring an engaging conversation.
Nicholasville, Kentucky (PRWEB) January 28, 2015
Cancer Vaccines are few and far between, especially when dealing with canine cancers. In fact, there are only a few viable treatment options available to our beloved pets. MediVet Biologics, a leading provider of in-clinic regenerative medicine services is pleased to announce, K9-ACV– a canine cancer vaccine and service applicable to the general practice!
This novel technology has generated excitement and many inquiries since the announcement of its development in early 2015. MediVet Biologics will be hosting a lunch and learn at the Western Vet Conference (WVC) on Tuesday February 17th from Noon to 2PM (PST). The two inventors and industry opinion leaders, Drs. John Yanelli and Don Cohen from the University of Kentucky College of Medicine will be presenting the technology protocols and answering questions.
Also, the progressive conversation continues as Dr. Mike Hutchinson, the World's leading Veterinary Regenerative Medicine practitioner, will also be sharing some exciting developments in the field of regenerative medicine. With his 850 stem cell therapy procedures, Dr. Mike has seen it all but he continues to be impressed at the life changing effects stem cell therapy has on his patients.
Please join MediVet Biologics on Tuesday, February 17th from Noon to 2PM (PST) in the Palo Verde room at the Four Seasons for this exciting opportunity to learn about cutting edge technologies!
Space is at a premium and very limited, be sure to pre-register to ensure a seat. All pre-registrants receive a free Cancer Service ($750 value) and are entered to win one of two valuable giveaways! MediVet will be drawing for a free MediVet Stem Cell System or full tuition to the University of Tennessee's Certificate program in Canine Rehabilitation (CCRP).
Or
Contact: Jenny Corbin
jenny(at)medivetbiologics(dot)com
859.885.7111 ext. 307
About MediVet Biologics
MediVet Biologics headquartered just outside Lexington, KY and Sydney Australia is a subsidiary of Medical Australia (MLA: ASX). MediVet Biologics has global reach including established partners in 26 countries around the world as well as strong market positioning in North America. The company provides novel treatment options based in science to the Veterinary market and provides unique customer specific service plans to ensure implementation and growth of its progressive products and services.
Medivet Biologics' mission is to set standards of excellence providing biologic solutions to the veterinary market. Our company's success, which is characterized by responsiveness and clinical excellence, has been founded on our dedication and quality innovative technologies. Veterinarians and pet owners trust MediVet Biologics to provide the quality care they expect and deserve. By providing services as though each pet were a member of our family, MediVet Biologics strives to be the preferred provider of Veterinary Regenerative Medicine products, equipment and services.