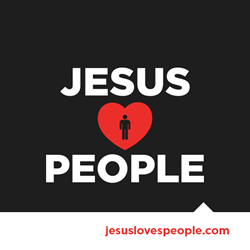 "Jesus loves people. He loves prostitutes, homosexuals, drunks, addicts, atheists, and murderers. If Jesus loves people, then shouldn't we?" -Skip Heitzig
Albuquerque, NM (PRWEB) January 29, 2015
Calvary Albuquerque launched a new teaching series, Jesus Loves People, at its weekend services on Saturday-Sunday, January 24-25. The series is centered on the premise that because Jesus Christ loved people from all walks of life, the church should do the same.
In a short video, Senior Pastor Skip Heitzig stated, "Jesus loves people. He loves prostitutes, homosexuals, drunks, addicts, atheists, and murderers. If Jesus loves people, then shouldn't we? Unfortunately, it seems that in the church today, the people who the church needs to show love to the most are often the most rejected."
Throughout the series, Skip Heitzig will address homosexuality, atheism, terrorism, divorce, and other topics that many churches see as problematic.
Executive Pastor Nate Heitzig said, "In a day and age where many religious groups say that God hates fags, I say that Jesus loves homosexuals. And not just homosexuals. Jesus loves people—all people."
In conjunction with the series, congregants plan to show love to people in the community through Connect Groups, Calvary's home fellowship groups.
"We've had a lot of people ask us how we came up with this list," Nate Heitzig said. "Are we comparing homosexuals to terrorists? Are we comparing homeless people to the divorced? And the answer is no. The only reason that we've chosen these people is because by and large, the church has done a bad job of showing them that we love them."
Find more information at jesuslovespeople.com or calvaryabq.org.
Calvary Albuquerque is a non-denominational Christian church founded in 1982 by Skip Heitzig. Weekend services are held on Saturdays at 6:30 pm and Sundays at 8, 9:30, and 11:15 am. Calvary is located at 4001 Osuna Road NE in Albuquerque, New Mexico.