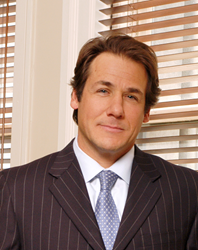 According to the U.S. Bureau of Labor Statistics and the Consumer Product Safety Commission, elevator accidents kill approximately 30 and seriously injure about 17,000 people each year in the United States
New York, NY (PRWEB) January 28, 2015
Personal injury attorney Jeff S. Korek, a senior partner at Gersowitz Libo & Korek, P.C., one of New York's leading personal injury firms, comments on the importance of safety guidelines and procedures at construction sites, especially at elevator shafts, following a fatal elevator fall at a New York City construction site.
A contractor died when he fell one story down an elevator shaft in Manhattan. According to ABC News (1.21.15), the 61 year-old man died while he was working at an unoccupied building under construction at 130 West 70th Street when he fell in the shaft. He was pronounced dead at Mount Sinai St. Luke's Hospital.
"This tragic accident reiterates the importance of workplace safety, especially fall safety at construction sites," said Mr. Korek. "We have handled numerous construction site accident cases and have realized that falls are the most common causes of construction site accidents, especially elevator-related falls. Unfortunately, while these falls leave workers seriously injured and permanently disabled, they can be entirely prevented if certain safety procedures prescribed by law are adopted."
Working in or near elevator shafts is particularly dangerous. According to the U.S. Bureau of Labor Statistics and the Consumer Product Safety Commission, elevator accidents kill approximately 30 and seriously injure about 17,000 people each year in the United States. Injuries to people working on construction sites, near elevator shafts, account for almost half of these annual elevator-related fatalities.
"Employers have a responsibility to identify hazardous fall conditions at worksites and ensure that if falls occur, no one dies," said Korek. "Supervisors may be held liable for unsafe work conditions."
About Gersowitz, Libo & Korek, P.C.
The attorneys at Gersowitz, Libo & Korek, P.C. are committed to the relentless pursuit of victim's rights in New York and New Jersey for over 25 years. They urge anyone who has suffered injuries as a result of the negligent actions of another party to contact them immediately.
Contact:
Jeff S. Korek
Gersowitz Libo & Korek, P.C.
111 Broadway, 12th Floor
New York, NY 10006
Phone: (212) 385-4410
http://www.lawyertime.com/