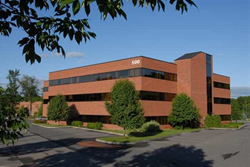 Albany, NY (PRWEB) January 28, 2015
Bestpass™, Inc., providers of single source payment and streamlined toll management services to commercial fleets, today announced results of a year of steady growth, and its plans for 2015. In 2014, Bestpass made significant progress, adding more than 500 new accounts and expanding the capabilities of its service offering.
"We realized another year of amazing growth in 2014," said John Andrews, president and CEO of Bestpass. "With 545 new accounts our service revenue rose 40 percent over 2013. With total toll handled hitting $290 million. More importantly, we drastically improved customer communications by adding eight new employees who helped handle over 30,000 issues for a very satisfied and growing customer base."
To further accommodate its steady growth Bestpass moved facilities to a state of the art 15,000 sq ft building and added two new board members to help guide the company in 2015 and beyond: John Russell, sales manager of Penn Commercial Vehicle Solutions and current Chairman of the NY State Motor Truck Association and Eric Hoxsie, CFO of Hazmat Environmental Group and treasurer of the New York State Motor Truck Association.
Additional 2014 highlights included:

The addition of Bestpass Data Interchange and Account Notifications, two timesaving and proactive features that automate the exchange of toll and vehicle related information with fleet back office systems and user-defined notifications.
Implementing a new lockbox check handling system to streamline payment processes
A new banking relationship with The Royal Bank of Canada to open the Canadian market to Bestpass services.
Exceeding its Truckload Carriers Association's Truckload of Respect fund raising goals through a highly successful touch-a-truck fundraiser and public awareness event, Operation: Big Wheels for Heroes.
The selection of upstate NY firm, id29, to execute marketing and branding campaign that includes a new brand identity system, visual assets and messaging platform.
"There is a lot of opportunity for Bestpass to continue to grow, and more importantly continue to change the way trucking operations, from owner-operators to some of the country's largest commercial motor carriers, manage toll costs," said John Andrews. "In 2015 we will be introducing more useful account management tools and advanced features to our user-friendly platform. By the end of the year we are planning to have toll discount and management programs in place with 98 percent of all U.S. tolled miles, and anticipate adding coast to coast toll facility coverage in Canada by the middle of 2016, providing a truly viable and highly effective solution that addresses both a trucking and toll industry need."
About Bestpass™, Inc.
Founded in 2003 by the New York State Motor Truck Association, Bestpass was designed for truckers, by truckers, to save commercial motor carriers time and money. Bestpass provides bulk purchasing and streamlined toll management services to commercial fleets, including consolidated billing, violation processing and a single transponder compatible with a growing number of toll bypass networks. Currently, Bestpass customers have more than 250,000 pieces of equipment and over 135,000 transponders in service, resulting in over $25 million in tolls processed monthly. For more information, visit http://www.bestpass.com.
Media Contact:
Susan Fall
LaunchIt Public Relations
858-490-1050
susan(at)launchitpr(dot)com