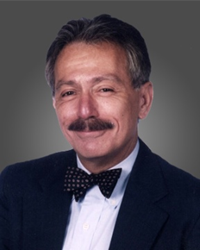 Yorba Linda, CA (PRWEB) January 28, 2015
Make the most of technology to learn from experts and connect with colleagues at BioConference Live Neuroscience, a free virtual event being held on March 18 and 19. Attend interactive live streaming video sessions, have questions answered in real-time by industry experts, chat live with peers and speakers, and browse a virtual exhibit floor for solution providers.
BioConference Live makes it easier and more cost-effective for the neuroscience research community to come together online through live video webcasts and real-time networking. Attendees learn about new concepts, tools and techniques that they can apply to research and diagnosis. There is no travel or time away from the lab or hospital, but attendees receive all the benefits of a physical conference and can earn free CME and CE Credits.
Topics at the conference will include: chemical neuroanatomy, imaging methods, psychiatric disorders; autism, multiple sclerosis, depression, schizophrenia, OCD, neurobiology, anatomy, basic mechanisms, techniques, optogenetics, BRAIN initiative, and translational neuroscience. This event will bring together research scientists, post docs, principal investigators, lab directors and professionals from around the world to learn about recent advances in neuroscience.
The featured speaker, Floyd E. Bloom, M.D., Professor Emeritus, The Scripps Research Institute, will be discussing "Messengers of the Mind." Dr. Bloom was chairman emeritus of the department of neuropharmacology at The Scripps Research Institute, past president of the American Association for the Advancement of Science, former president of the Society for Neuroscience and of the American College of Neuropsychopharmacology, former editor-in-chief of Science (1995-2000), director of behavioral neurobiology at the Salk Institute for Biological Studies, and chief of the Laboratory of Neuropharmacology of the National Institute of Mental Health. Dr. Bloom recently won the RSA Lifetime Achievement Award at the Research Society on Alcoholism's annual meeting in June 2012 in San Francisco, California.
Other presenters include: (see full agenda here)
Keynote Speakers:

Anthony Grace, PhD, Distinguished Professor of Neuroscience, Professor of Psychiatry and Psychology Department of Neuroscience, University of Pittsburgh, Topic: Psychiatric Disorders/Basic Mechanisms
Trevor Robbins, CBE FRS FMedSci FBPsS, Head of Department of Psychology, Professor of Cognitive Neuroscience, University of Cambridge, Topic: Psychiatric Disorders/Basic Mechanisms
Siegfried Kasper, MD, Chairman and Professor, Department of Psychiatry and Psychotherapy, Medical University of Vienna, Topic: Psychiatric Disorders
Carol Tamminga, MD, McKenzie Foundation Chair in Psychiatry; Distinguished Chair in Psychiatric Research, Chair in Brain Science, Professor, UT Southwestern Medical Center, Topic: Psychiatric Disorders/Basic Mechanisms
Peter Redgrave, MSc, PhD, Professor of Psychology, University of Sheffield, Topic: Neurobiology
Sir Robbin Murray, PhD, Professor of Psychiatric Research, Institute of Psychiatry, King's College London, Topic: Psychiatric Disorders
Special Lecturers:

Philip Mitchell AM, MB BS (Hons I), MD, FRANZCP, FRCPsych, Scientia Professor and Head of the School of Psychiatry, University of New South Wales, Topic: Psychiatric Disorders/Basic Mechanisms
Dean Wong, MD, PhD, Radiology Vice Chair for Research Administration and Training, Professor of Radiology and Radiological Science, Johns Hopkins University School of Medicine, Topic: Imaging
Suzanne Haber, PhD, Professor, Department of Pharmacology and Physiology, University of Rochester School of Medicine and Dentistry, discussing Anatomy.
Bryan L. Roth, MD, PhD, Director, NIMH Psychoactive Drug Screening Program, Michael Hooker Chair Protein Therapeutics, Professor of Pharmacology, UNC Chapel Hill Medical School Chapel Hill, Topic: DREADD Technique
David Van Essen, PhD, Edison Professor and Head of the Anatomy & Neurobiology Department, Washington University School of Medicine, Topic: Neurobiology
Kim Quang Do, PhD, Professor, Center for Psychiatric Neuroscience, Lausanne University Hospital, Topic: Psychiatric Disorders/Basic Mechanisms
Additional Speakers:

Walter Koroshetz, MD, Director, National Institute of Neurological Disorders and Stroke, Topic: panel discussion on the BRAIN Initiative
Justin Sanchez, PhD, Program Manager of the Biological Technologies Office, DARPA, Topic: panel discussion on the BRAIN Initiative
Kay Tye, PhD, Principal Investigator, Picowar Institute, Assistant Professor of Neuroscience, Department of Brain and Cognitive Sciences, MIT, Topic: Techniques
There will be no crowded airports, delayed flights or expensive hotel rooms, but still the look and feel of a first-rate conference with world renowned experts. Participants also benefit from the fact that experts and vendors are more accessible, because there is no more waiting in line to speak to someone. If you think it is too good to be true, check out the venue and become a believer.
Register and attend for free: http://new.labroots.com/virtual-event/id/4