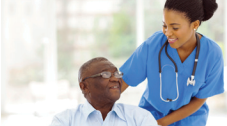 Last year's survey report included data from 569 healthcare systems and hospitals.
Minneapolis, Minn. (PRWEB) January 29, 2015
Healthcare organizations are invited to participate in the INTEGRATED Healthcare Strategies 2015 National Nursing Compensation Survey. Participation will be open until March 27, 2015. This survey has been proven to be an effective tool for managing nursing salaries.
Last year's report included data from 569 healthcare systems and hospitals, and featured 36 nursing leadership positions and 99 nursing staff level positions. The 2015 final survey report will provide valuable insight to assist organizations in compensation planning against their peers.
2015 Survey Features

Covers both nursing leadership and staff positions
Comprehensive data on special pay practices including: call pay practices, shift differentials, certification pay, career ladders, incentives, and more
Data reported nationally and by region, with custom reports available for an additional charge (subject to data availability)
Special report for Magnet-designated organizations
Participants in the 2014 Nursing Survey will be able to download a pre-populated survey containing their previously submitted data
The deadline to participate is March 27, 2015. In May 2015, survey participants will receive the results for the participant price (between $250-$550, depending on the preference of offered formats: PDF only, PDF & Excel, PDF & Hard Copy, and PDF, Excel & Hard Copy).
Ultimately, in today's evolving healthcare environment, healthcare organizations benefit from exploring comprehensive benchmark data from INTEGRATED. We have experts and primary research data to share with industry media. Please contact Christy Boswell, survey manager, at christy(dot)boswell(at)ihstrategies(dot)com if you're in need of an expert or data to help complete a story.
About INTEGRATED Healthcare Strategies
For more than 30 years, INTEGRATED Healthcare Strategies has provided consultative services and people-based solutions to clients across the healthcare spectrum, including community and children's hospitals, academic medical centers, health networks, clinics, and assisted-care providers. Our expert consultants and nationally recognized thought-leaders help organizations achieve their business goals by ensuring top talent is attracted, retained, and engaged, while measuring and maximizing human and organizational performance. With tailored solutions that extend well beyond single services, INTEGRATED offers the knowledge, guidance, insights, and alignment that organizations need to not only survive the rapidly changing healthcare environment, but to succeed in it. Exclusive to Healthcare, Dedicated to People℠.