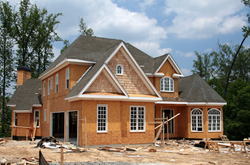 Gated Communities on Tellico Lake
Knoxville, Tennessee (PRWEB) January 28, 2015
On November 25, 2014, the Knoxville courts took away the rights of American Harper Corporation to control, own and operate the Rarity Bay Receivership Assets. This is great news for the Rarity Bay property owners and the final step in removing real estate developer, Michael Ross, from involvement in any of the community's amenities. Assets being sold by the courts include the 18 hole championship golf course, clubhouse, tennis courts, swimming pool, 32 waterfront properties, 26 golf course lots, 114 interior lots and 11 condominiums. The sale of the assets are set to be sold on February 27, 2015 at 5pm. Parties interested can learn more at rossreceivership.com
The RB Receivership Management is still in the process of seeking a new owner for the Rarity Bay amenities at one of the most attractive waterfront retirement communities. The equestrian center was already sold in August 2014 for $410K. The new owners are very user friendly and open to all boarders in Rarity Bay and those living in the Knoxville suburbs.
The interest in relocating to Tennessee continue to surge. According to Karen Millikan, owner of On the Lake Realty and expert in lake properties, 2015 is off to a great start at Rarity Bay with four homes under contract and set to close within 30-60 days. Rarity Bay has had its ups and downs, but it looks like Rarity is on the upside and is bouncing back.
In 2014, Rarity Bay enjoyed records sales. Twenty two homes were purchased. 13 homes and 9 condos. There were 15 Lots, both waterfront and interior that were purchased through traditional means, MLS and Realtor system.
Homes ranged in price from $149,000 to $915,000 and condo prices were $109,000 to $230,000. Waterfront lots ranged from 95,000 to $410,000 range and the rest were interior/view sites from $5,000 to $75,000.
There are currently about 35-37 homes in different stages of construction in Rarity Bay which is a phenomenal number in comparison to 2012 or 2013. Another 4 are in the design review process to come out as "new builds" this year. Even a few spec homes are in the process which is a bullish sign at waterfront retirement communities.
Interesting living in the Knoxville suburbs? Here's one of the best deals currently on the market nearby:
This is gorgeous lakefront home has a private boat dock on main channel in Rarity Bay. Gentle slope to the water with 2 bay dock, large entertainment area on terrace level and outdoor fireplace. More features of the home…
7,800 square feet
4 bedroom suites/ 5 full baths
Media room/game room
Master suite with his an her baths/separate study
Two kitchens
Four gas fireplaces
Three car garage
To tour the home, contact Karen Millikan of On the Lake Realty.
Rarity Bay won Real Estate Scorecard's 2014 Bliss Award for Best Tennessee Community of the Year. They checked in on them and are happy to report, property owners are still super happy scoring the community 94 out of 100. One property owner shared with Real Estate Scorecard recently "In transition to new ownership now. An awful lot of potential. Beautiful setting, nice people, will be great with new management."
Another said "The people here make it a wonderful place to live. Every activity and club you can imagine and as friendly an environment as possible."
About Real Estate Scorecard:
Real Estate Scorecard writes unbiased real estate reviews providing in-depth information about popular gated communities in Florida, Georgia, North Carolina, South Carolina and Tennessee, all in an effort to help people discover where to retire in the Southeast.
Website: http://realestatescorecard.com