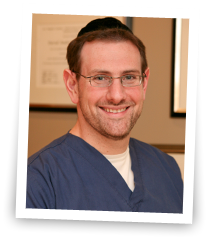 Beverly Hills, CA (PRWEB) January 27, 2015
Dr. David A. Peto, a leading periodontist in Beverly Hills, CA, is now offering the LANAP® protocol at his practice for patients who are in need of treatment for gum disease. The LANAP® protocol is one of the most advanced gum surgery treatment options available to patients suffering from periodontal disease. Using the PerioLase®MVP-7™, a laser specifically designed for use in the LANAP® procedure, Dr. Peto targets and eliminates the bacteria that cause periodontal disease and the tissue that these microbes infect. This allows patients' gums and teeth to heal and reattach, which may help many people keep their natural teeth.
The LANAP® protocol is the only FDA-cleared laser gum surgery option available in the U.S. for the treatment of periodontal disease. It involves only the use of the laser and an ultrasonic scaler, so Beverly Hills patients experience little to no bleeding, minimal discomfort, and a quick healing time after their visit to the periodontist. Many patients undergo the procedure, which can take as little as one hour, and are back at their normal routine later the same day or the next morning. Moreover, this gentle treatment option is appropriate for individuals of all ages at all stages of infection and has no contraindications.
Gum disease is a serious problem throughout the nation. 64.7 million Americans who are 30 or older have gingivitis, the earliest stage of gum infection. Additionally, nearly 50 percent of Americans suffer from periodontitis, which is a more advanced form of periodontal disease. As patients suffer from these advanced stages, they become more likely to suffer from other health complications. Many recent studies have shown a link between infections of the gum and serious health conditions including heart disease, stroke, diabetes, and cancer.
It is imperative that all Beverly Hills, CA, patients who are experiencing the signs and symptoms of gum disease receive treatment from a qualified periodontist. Those who would like to learn how the LANAP® protocol can help them win their battle with gum disease can contact Dr. Peto's office for more information.
About the Practice
Periodontal Health Specialists is a periodontal practice offering individualized care for patients in and around Beverly Hills, CA. Dr. David Peto is a board certified periodontist. He earned his dental degree from the Faculty of Dentistry at the University of Toronto and completed a general practice residency at the University of Southern California in Los Angeles. He then completed a three-year postgraduate program in periodontics at the University of Texas Health Science Center Dental Branch. Dr. Peto is up to date on the latest technologies and active in dental research. He is also currently clinical faculty at the University of California Los Angeles. Dr. Peto is a member of the American Dental Association, California Dental Association and American Academy of Periodontology among others. To learn more about the services available at Periodontal Health Specialists, please visit their website at http://www.weloveperio.com or call (310) 573-8680.