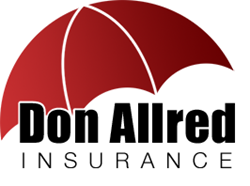 We recommend that clients come in this week or next week, rather than wait until the very last day.
(PRWEB) January 29, 2015
The Don Allred Insurance Agency would like to take this opportunity to remind existing and future clients that the Open Enrollment deadline to apply for 2015 healthcare coverage under the Affordable Care Act is February 15. Individuals seeking insurance for the current calendar year must submit an application to healthcare.gov on or before this date to guarantee coverage.
Allred Insurance spokesman Scott Allred urges clients to meet with an agent as soon as possible to avoid last-minute snafus.
"We expect a huge surge in walk-ins at our main office as well as our Holly Hill Mall satellite location in the coming weeks," Allred says. "We recommend that clients come in this week or next week, rather than wait until the very last day. That way, if there's a problem with their application, supporting documents, or first premium payment, the client still has time to work through the issue with us before the deadline hits."
The consequences of missing the Open Enrollment deadline can be severe, and range from losing marketplace insurance eligibility for the entire year to paying fines of $325 or more. However, individuals may still obtain health insurance after the Open Enrollment deadline if they meet certain criteria, including getting married or divorced, having a baby, moving to a new state, or experiencing similar "qualifying life events."
"Even if clients think they might be eligible for the Special Enrollment Period, they should still stop by now for a quick consultation," Allred says. "We'll look over their case and clearly identify their status so they can take appropriate action and avoid potential penalties."
From now until February 15, the Allred satellite office in the Holly Hill Mall will accept walk-ins from 1 p.m. to 6 p.m. on Fridays; 10 a.m. to 2 p.m. on Saturdays; and 1 p.m. to 5 p.m. on Sundays. Meetings at our primary South Church Street office are by appointment only.
For more information about signing up for marketplace insurance coverage prior to the Open Enrollment deadline or to verify your Special Enrollment eligibility, please visit http://www.allredinsurance.com.