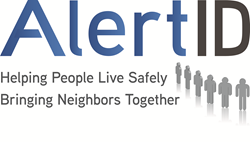 Together we can help keep all members of the family safe on Super Bowl Sunday and everyday of the year!
Las Vegas, NV and San Francisco, CA (PRWEB) January 28, 2015
As the Seattle Seahawks and New England Patriots take the field on Sunday, house parties and Sports Bars will be serving up ice cold brews and cocktails to fans from coast to coast. Because Super Bowl Sunday is one of the biggest drinking days of the year, MADD, BeMyDD and AlertID have teamed up to prevent drinking and driving on game day.
Mom's Against Drunk Driving (MADD), a non-profit organization that was founded by a mother whose daughter was killed by a drunk driver, said Super Bowl Sunday is one of the most dangerous days of the year for drinking and driving deaths. "Last year more than 10,000 people were killed by impaired drivers in the US," said a MADD spokesperson. "While the number has decreased considerably since MADD was founded, even one death due to impaired driving is one too many."
BeMyDD, the nation's largest designated driver service, is also bringing awareness to the fatal consequence of drinking and driving. "The main reason people drive drunk is that they don't want to leave their car behind," said EVP and Chief Marketing Officer, Michael E. Donner. "During the Super Bowl, we've discounted our designated driver service to encourage people to have fun on Sunday, but in a socially responsible way and at the same time do our best to make the roads safer."
AlertID Founder, Keli Wilson, said, "By working with great organizations like MADD and BeMYDD, together we can help keep all members of the family safe on Super Bowl Sunday and every day of the year."
Alcohol Safety Tips

Know the Laws: If you plan on drinking, designate a sober driver or know your limit. All 50 states have laws in place that make driving illegal with blood alcohol content (BAC) at or above .08%.
Designated Drivers: If you can't find a friend to be your designated driver, then hire one. BeMYDD is the nation's largest designated driver service currently operating, and you can use them anytime by calling their toll-free phone number +1 (877) 823-6933 or downloading the BeMyDD app.
Report Drunk Driving: Call 911 if you see someone driving drunk. Getting drunk drivers off the roads prevents tragedies and saves lives.
About AlertID
AlertID is the fastest growing neighborhood focused safety network that is free to use and helps protect families and neighborhoods. A virtual neighborhood watch for the 21st century, AlertID's mission is to help members live safely by providing a secure way to receive trusted public safety alerts and share information with family and neighbors.
AlertID uses technology to help citizens and federal, state and local authorities share information about crime, sex offenders, natural disasters, missing children and severe weather that can threaten public safety. AlertID is accessible to members online as well as by email and mobile app. For more information visit http://www.AlertID.com.
About MADD
Founded by a mother whose daughter was killed by a drunk driver, Mothers Against Drunk Driving® (MADD) is the nation's largest nonprofit working to protect families from drunk driving and underage drinking. MADD also supports drunk and drugged driving victims and survivors at no charge, serving one person every 8.6 minutes through local MADD victim advocates and at 1-877-MADD-HELP.
About BeMyDD
Founded in 2010, BeMyDD (Be My Designated Driver) is the nation's largest designated driver service, currently operating in 76 markets in 31 states. This convenient, safe, reliable and affordable alternative transportation service provides a chauffeur at a discounted rate by driving the customer's automobile. Professional, experienced drivers are fully background-screened, interviewed and insured by ByMyDD and wear formal business attire. The company has national partnerships with leading liquor and wine companies such as CÎROC and Brown-Forman to promote social responsibility. To schedule a professional driver, go to BeMyDD.com, call +1 (877) U BeMyDD (823 6933), or download the mobile app. To learn more, visit http://www.BeMyDD.com.
Sources:
http://www.bemydd.com/cities/las-vegas (Be My Designated Driver)
http://www.madd.org/drunk-driving/ (Mom's Against Drunk Driving)