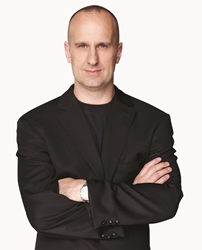 "You can make any career come to life just by finding ways to expand your market."~ Paul Cookson
Los Angeles, CA (PRWEB) January 29, 2015
In 2010 Paul Cookson launched Ad Army Group Marketing Services in order to bring together his innate love for people and marketing. As a result of Cookson's tireless work ethic, drive and talent Ad Army Group and its clients are entering their fifth year of ever-growing success.
Ad Army Group guides its clients—including celebrity athletes such as NHL legend Darryl Sittler of the Toronto Maple Leafs, philanthropic clients like Soleful Caring, Canadian rock star Myles Goodwin's non-profit dedicated to addressing the need for shoes amongst the homeless, and international clients such as American professional race car driver Shea Holbrook—in molding their businesses into brands that garner consumer attention.
Focused on brand marketing, Ad Army Group has become recognized and pursued for its unique approach to web design for small and corporate business websites.
Cookson elaborates, "The website is the first place people are going to look. It's not just a beautiful homepage, it's a marketing tool. A beautiful website can be a make-or-break for businesses and businesspeople. It's a 24-hour a day, seven days a week salesperson."
As Ad Army Group enters its fifth year its team is at its largest—composed of traditional marketing professionals, SEO specialists and a team of dedicated in-house voice over artists and musicians.
Beyond Cookson's strategic approach there is a personal philosophy which he has built Ad Army Group upon: "It's something my dad told me when I was a young kid that's stuck with me, "It's about reaching out and finding opportunities, and that's something that I encourage all my clients to do. You can make any career come to life just by finding ways to expand your market.""
About Ad Army Group Marketing Services
Ad Army Group Marketing Services, founded by CEO Paul Cookson in 2010, is a full service web design and marketing agency based in Toronto, Canada that caters to businesses, elite athletes, restaurants, professionals and more. Ad Army Group aims to provide its clients with attractive and unique websites that speak to each brand and its consumers. For more about Ad Army Group visit: http://www.adarmygroup.com
About Paul Cookson
Paul Cookson, CEO and Founder of Ad Army Group Marketing Services, has been helping companies and individuals thrive with success for over 25 years. Over the course of his career, Cookson has worked to grow companies including Toyota, Canadian Tire, CVS Drugs, RE/MAX, Hockey Hall of Famer Darryl Sittler, Grant Fuhr, Colorado Avalanche Foreword Ryan O'Reilly, HGTV Canada Host Vanessa Roman and many more. In 2010 he created Ad Army Group Marketing Services, now a successful full service web design and marketing agency based in Toronto, Canada that caters to a wide variety of businesses and personalities including elite athletes, restaurants, professionals and more. For more about Paul Cookson visit: http://www.paulcookson.ca