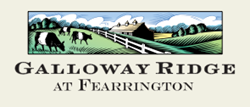 This balance and a unique focus on quality health care provide a true lifecare contract in the continuum of care for our resident community, giving them visibility and financial predictability into their future.
Pittsboro, North Carolina (PRWEB) January 29, 2015
The Board of Directors of Galloway Ridge, Inc. is pleased to announce the appointment of Robert Zimmer, the organization's new Executive Director. Mr. Zimmer was promoted from his role as Associate Executive Director and Chief Financial Officer of Galloway Ridge following three years of outstanding performance.
As Executive Director, Mr. Zimmer will be responsible for the day-to-day leadership and management of the organization, strengthening its financial performance, providing outstanding health care and offering dynamic lifestyle activities to its resident community. Working with the Board of Directors, Mr. Zimmer will play a key role in the development and execution of all policy, financial, residential, health services and fundraising strategies and initiatives.
Dick Kahler, Galloway Ridge Board President, welcomed Mr. Zimmer as Executive Director citing his many accomplishments to date at Galloway Ridge. Mr. Kahler commented, "The Board is confident that Bob will continue to provide outstanding leadership on behalf of our organization and its residents."
Mr. Zimmer commented on his appointment, "After serving as Associate Executive Director and Chief Financial Officer the past three years and getting to know the resident community so well, I am excited for the tremendous opportunity to enhance the great work done to date and to bring the distinctive elements of Galloway Ridge together as we move together into the future as a community."
Mr. Zimmer continued, "Our future combines the innovation of technology, organic community based activities with a commitment to Galloway Ridge's promise of providing a home, 'where lifecare & lifestyle meet.' This balance and a unique focus on quality health care provide a true lifecare contract in the continuum of care for our resident community, giving them visibility and financial predictability into their future."
Galloway Ridge at Fearrington Village Retirement Community
1.888.763.9600
http://www.gallowayridge.com
RiiThink Interactive
Digital Marketing for Senior Communities