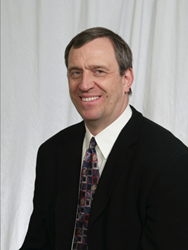 Wooster, OH (PRWEB) January 27, 2015
Dr. James Matia now offers dental implants to support dentures in Wooster, OH, to provide patients who have lost their permanent teeth with a healthy, long term solution. Implant supported dentures offer a convincing and stable tooth replacement, and they also address serious long term oral health issues. Unlike traditional dentures, implant supported dentures can halt bone density loss and eliminate dietary restrictions.
Nearly one in 25 adults between ages 25 and 64 have lost all of their permanent teeth, according to the National Institute of Dental and Craniofacial Research. Among adults between 50 and 64, the ratio increases to one in 10. Without medical intervention, these adults face irreversible bone density loss, since stimulation from the teeth normally cues the jaw bone to regenerate and maintain itself. Bone density loss can cause the appearance of premature aging, and if the loss becomes severe, it may prevent patients from using prosthetics such as dentures. Malnutrition is another health concern for people who have lost their natural teeth, including people who wear dentures, which often create dietary restrictions. Implant supported dentures help to prevent bone density loss, since implants are anchored in the bone like natural teeth. Implant supported dentures also allow people to eat and properly chew a varied, healthy diet.
Patients who are interested in receiving dental implants in Wooster, OH can start with a consultation with Dr. Matia, who will provide a treatment plan for the patient. Typically, Dr. Matia places the implant posts in one procedure, allows a period of three to six months for healing, and finally exposes the implants to attached the denture. However, some patients may need additional treatments to prepare for the procedure, depending on their oral health.
Patients should not delay visiting Dr. Matia after losing their permanent teeth. If bone density loss progresses too far, or if other oral health changes occur, patients may not be considered good candidates for implants without further treatment. To schedule a consultation for implants to support dentures in Wooster, OH, patients are welcome to call Dr. Matia's office or visit his website.
About the Doctor
Dr. James I. Matia is a periodontist who has offered personalized dental care for patients in Wooster and Medina, OH for 30 years. Dr. Matia graduated from Ashland College with a degree in biology and chemistry. He attended the Ohio State University College of Dentistry and then went on to receive his certificate in periodontics and his Masters of Science in Dentistry from Case Western Reserve School of Dentistry. His master's thesis, "Efficiency of Scaling of the Molar Furcation Area With and Without Surgical Access" was published in the International Journal of Periodontics & Restorative Dentistry. Dr. Matia is part of one percent of dental professionals providing the LANAP® FDA cleared laser procedure for gum disease and periodontal treatment. To learn more about Dr. Matia and his dental services, visit his website at http://www.drjamesmatia.com.