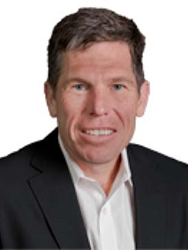 Bobby is one of the top guys in the country and brings us critical volume to help us secure better costs.
ADDISON, Ill. (PRWEB) January 28, 2015
B2B Industrial Packaging, one of the fastest growing stretch film, steel strapping and strapping tool repair providers in the U.S., just announced that it has hired industry-leading sales star Bobby Romero as its newest senior account manager. Romero has more than 15 years of experience in the agricultural packaging business.
B2B Industrial Packaging Vice President Pat Yonkus said, "We were very fortunate that Bobby has decided to come onboard. His experience in agricultural packaging rounds out the specializations of our sales staff nicely. I know he is going to give us a tremendous advantage."
Two of the many assets that Romero brings to the company are the facts that he is bilingual and has deep connections in the agricultural industry. "I've been in this business for a long time," he said. "My family had a farm and that helps me relate to my clients better—I understand their unique needs, like packaging materials that provide sun protection. About 40 percent of the customers that I work with speak Spanish, so the ability to converse fluently with them has been extremely helpful as well."
Yonkus added, "We have always sold ag-based products, but Bobby is one of the top guys in the country and brings us critical volume to help us secure better costs. This is an excellent fit for everyone."
Servicing more than 4,000 active clients, B2B Industrial Packaging sells a full range of packaging equipment and supplies including steel strapping and stretch film to clients primarily in the Central Great Lakes, the Central Plains, California, Texas, North Carolina, and Mexico. B2B Industrial Packaging is unique in that it also operates a state-of-the-art strapping tool repair facility that services the entire U.S. To contact B2B Industrial Packaging, call 1-877-222-5747, email Kim Calcagno at kcalcagno(at)b2bind(dot)com, or visit http://www.B2BInd.com.
###