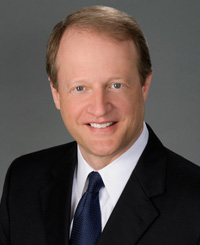 Blue Ridge, GA (PRWEB) January 27, 2015
Dr. Gregg Codelli now offers dental implants in Blue Ridge, GA, to new patients with missing teeth who are focusing on their long-term oral health this New Year. Dr. Codelli began accepting new patients recently for these modern implants. Dental implants offer a lasting and convincing tooth replacement option, which appeals to people considering dentures or dental implants, and implants can prevent loss of bone density. Still, it is important for patients who have lost teeth to schedule a consultation with Dr. Codelli so that they can learn which option will be best for them.
Many of Dr. Codelli's patients must evaluate whether they want dentures or dental implants. When implants are financially and physically feasible for a patient, Dr. Codelli often recommends them because they are secure, easy to care for, and permanent. However, patients with low bone density, receding gums, or oral health problems like periodontal disease may not be good candidates to receive dental implants in Blue Ridge, GA, unless they undergo additional treatments. Dr. Codelli works with every patient to determine the best solution.
Tooth replacements like dental implants offer lasting health benefits. People who are making their oral health a priority this year should not overlook the issue of missing teeth, which can cause problems with other teeth or jaw bone density. Patients weighing dentures or dental implants can benefit from visiting Dr. Codelli to find out which would be the best solution. Anyone who needs more information on receiving dental implants in Blue Ridge, GA, can visit Dr. Codelli's website or call his office today.
About the Doctor
Gregg R. Codelli, DDS, PC is a periodontist offering personalized dental care for Blue Ridge, GA patients since 1988. Dr. Codelli attended Emory University in Atlanta, and he completed his degree at the University of Tennessee in Memphis. He also received his specialty training in periodontics there. Dr. Codelli is part of one percent of dental professionals providing the LANAP FDA cleared laser procedure for gum disease treatment. To learn more about Dr. Codelli and his dental services visit his website at http://www.mtnperioimplant.com and call (678)-820-4191.